Our Story
Clark Construction was formed when a husband and wife team left the corporate world in 1987 to bring processes and systems from their combined twenty years of engineering, project management, problem solving and design development to a field from which they were sorely missing.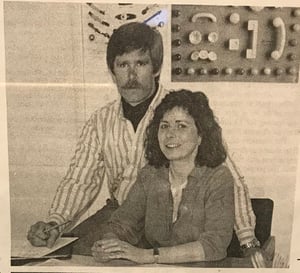 Gary Clark's grandfather was a master carpenter and had instilled in him a love of building. Ann has always loved designing and doing projects. Their concept was to offer an A+ experience, strong designs, executed with precision and quality, bringing something completely different to an industry fraught with nightmare stories and never ending poorly planned projects.
From the start, clients enjoyed the rock solid progress, strong communication and being able to count on them as Gary and Ann excelled at completing complicated projects quickly. Meticulous planning, careful project management, and schedule optimization are what allowed them to achieve this repeatedly.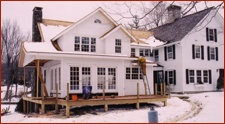 Including the client in the design process, on the team, was an innovative idea for the 80's. By bringing design in house, Gary and Ann were able to be client advocates and work in earnest for the clients and eliminate the finger pointing between architects and builders by "doing it all under one roof". Having a remodeling showroom for one stop shopping was the icing on the cake.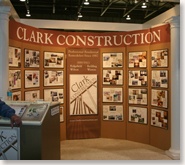 When a friend told them that an overnight success takes five years, they laughed. Although the business grew by leaps and bounds with strong referrals and repeat business, it has truly taken 30 years to build, from the ground up, one of the first and strongest residential design build companies in the area. You'll enjoy our enthusiasm, our passion, our skills and our experience.
So now we're a second generation company. The stories around the dinner table must have been inspirational!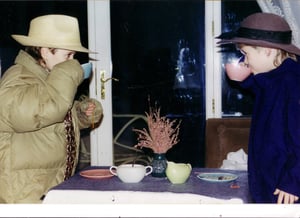 The same values still guide us. Clear communication, with transparent pricing and a thorough explanation at every step of the way, is the backbone of our process and helps us to deliver a high quality experience and finished product. We continue to be proud of our record for completing remodeling jobs ahead of time.
We have come a long way since our humble beginnings. 879 clients and nine awesome team members later, Clark Construction is your trusted local second generation residential remodeling company. We're continuing to putting our hearts into it, welcoming you into our family and shooting to exceed your expectations at each step along the way.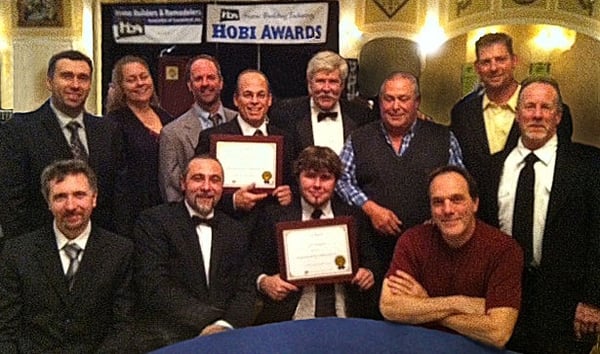 Why Choose Us
Work with us to build not only beautiful projects for you, but to enjoy lasting friendships and become clients for life. We love what we do and are proud to be the team that you can count on to do what we say we will, not only on the project that you are thinking of now but ones down the road as well. We're known for our passion to stand behind the work we leave behind, and for being polite and professional.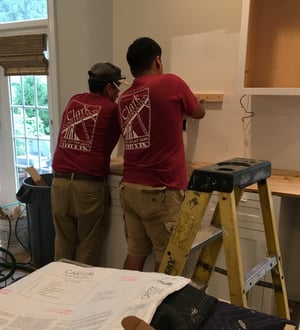 More and more families are doing projects with us because they are realizing that remodeling can be enjoyable with us. We'll guide you on all aspects of your design so you can make practical and informed decisions, giving you plenty of time so you'll never feel rushed into anything.
We are the right company to partner with because, with us, the construction phase goes as smoothly as is humanly possible, because we handle all the details and challenges of construction. We protect the rest of your home from the construction work and you'll be able to be go about your daily routine with the confidence that Clark Construction has the project under control, while keeping you "in-the-know".
Our Projects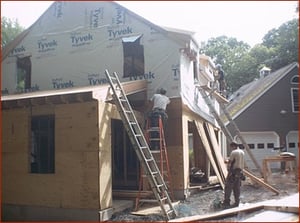 Second Story Additions - Kitchen Additions - Master Suite Additions - Great Room Additions - Whole House Redos - Historic Renovations - Kitchens - Interior Reconfigurations - Master Bath Suites - Basements - Attic Conversions - Garages - Garage Conversions - Baths - Powder Rooms- 4 Season Rooms - Trex Decks - Patios - Screened Porches - Verandas - Porticos - Wrap Around Porches - and more!
Let's work together on your project!
Our Impact
At Clark Construction we embrace our responsibility to create a better world and a legacy from all the things we do. So with that in mind, like to give back.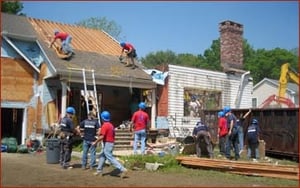 We're always jumping on opportunities to build and repair homes for people less fortunate than us, whether it's with Habitat, church groups, or just someone in need who reaches out. We're always looking for those opportunities in our local community, and are always happy to pitch in.
Plus, we partner with Habitat's ReStore and Angel Renovations to recycle kitchens and construction materials. The proceeds fund home building for Habitat for Humanity as well as various other worthwhile nonprofits.
We approach each day with gratitude and are endlessly thankful for all our amazing clients, and are proud of the beautiful local community that we have all built together.