As design-builders, we spend a lot of time thinking of ideas and solutions, developing client projects, and bringing these visions and ideas to life.
An important part of the design process is to be able to collaborate with our clients and express our visions and the ideas we are thinking of for them. 3D visualizations bring a ton of value by giving our clients a chance to adequately understand how their project will look, well ahead of time.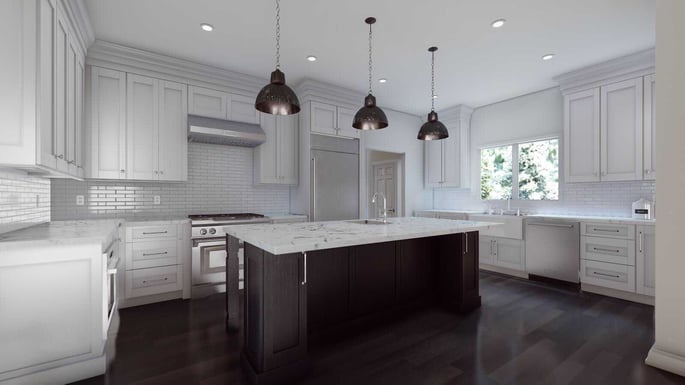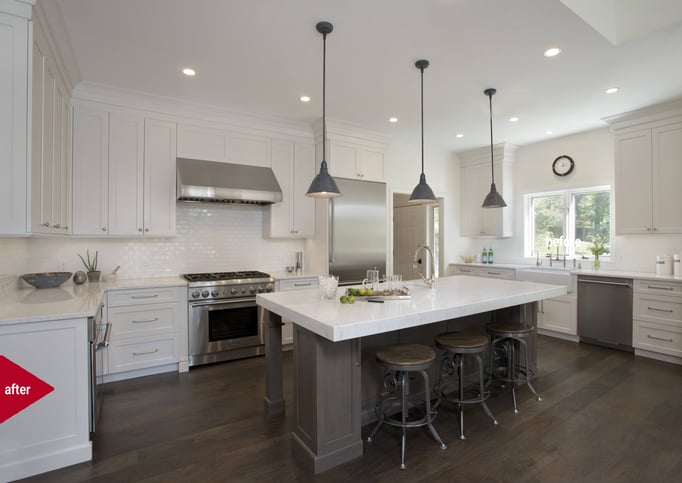 It's an efficient way to convey all the information of a complicated design in a short time frame. An average person has an attention span of 30 seconds- time to read maybe three lines of text at best. You can absorb so much more information from a photo in the same 30 seconds.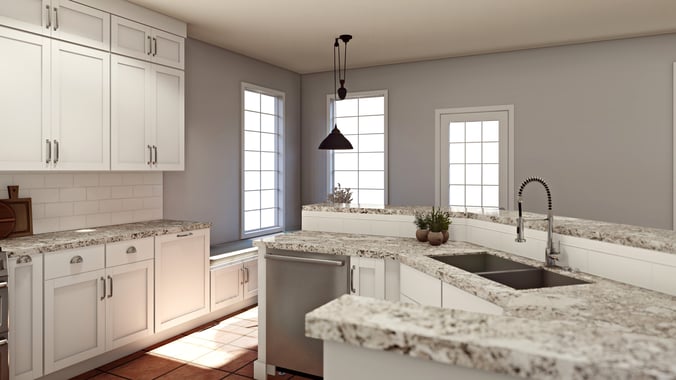 Sometimes it is more difficult to visualize what the space will look like with only a 2D floor plan and elevations. It is up to our design team to make sure that our clients understand the project before work begins, leaving no doubt in their minds. The 3D renderings are just an incredible tool for that.
Even for clients who are able to visualize their home renovation projects in their heads, these realistic visualizations help them see things from a new perspective. For instance, how different colors, designs, materials, and shapes will play out - before any cutting, sawing, hammering, installation or painting begins is paramount. Seeing it all together is key. Just because each part is gorgeous on its own, it does not mean it will harmonize with the rest of the design.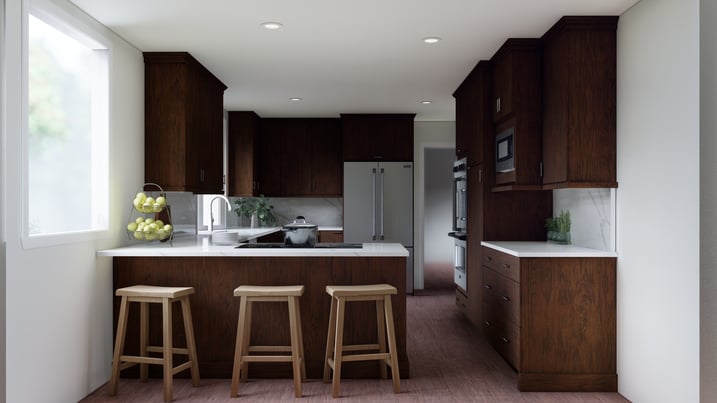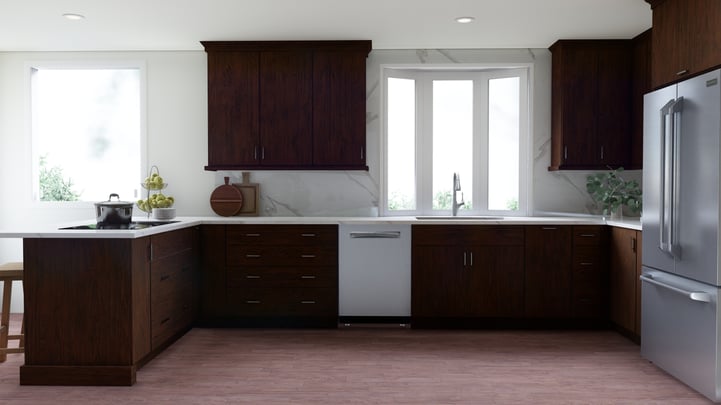 It's an awesome communication tool. 3D design and rendering injects clarity and precision into the design process so we eliminate ideas that won't work as we finalize design options that will work beautifully. Plus it's fun to see clients' reactions as the project that they have been thinking about for weeks or months comes to life before their eyes.
We encourage clients to take home these 3 D Visualizations and mull them over. Sometimes they love the design at first, and then a few days later find something about it that they want to change as they think about how they will use the space.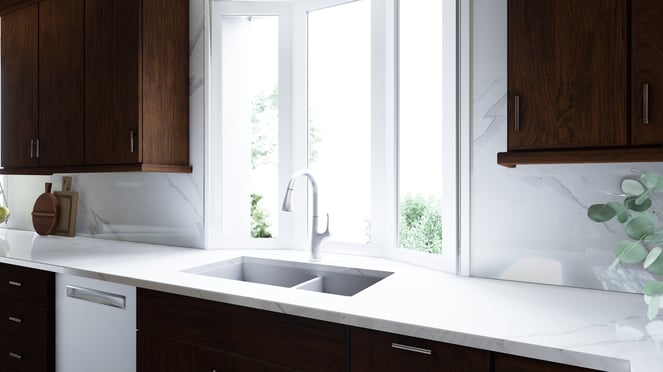 A 3D design is easy to adjust so we can keep what works and change what is no longer working. It's simple and easy to change things at this point in the process, which prevents disappointment and $$ for changes on the fly later.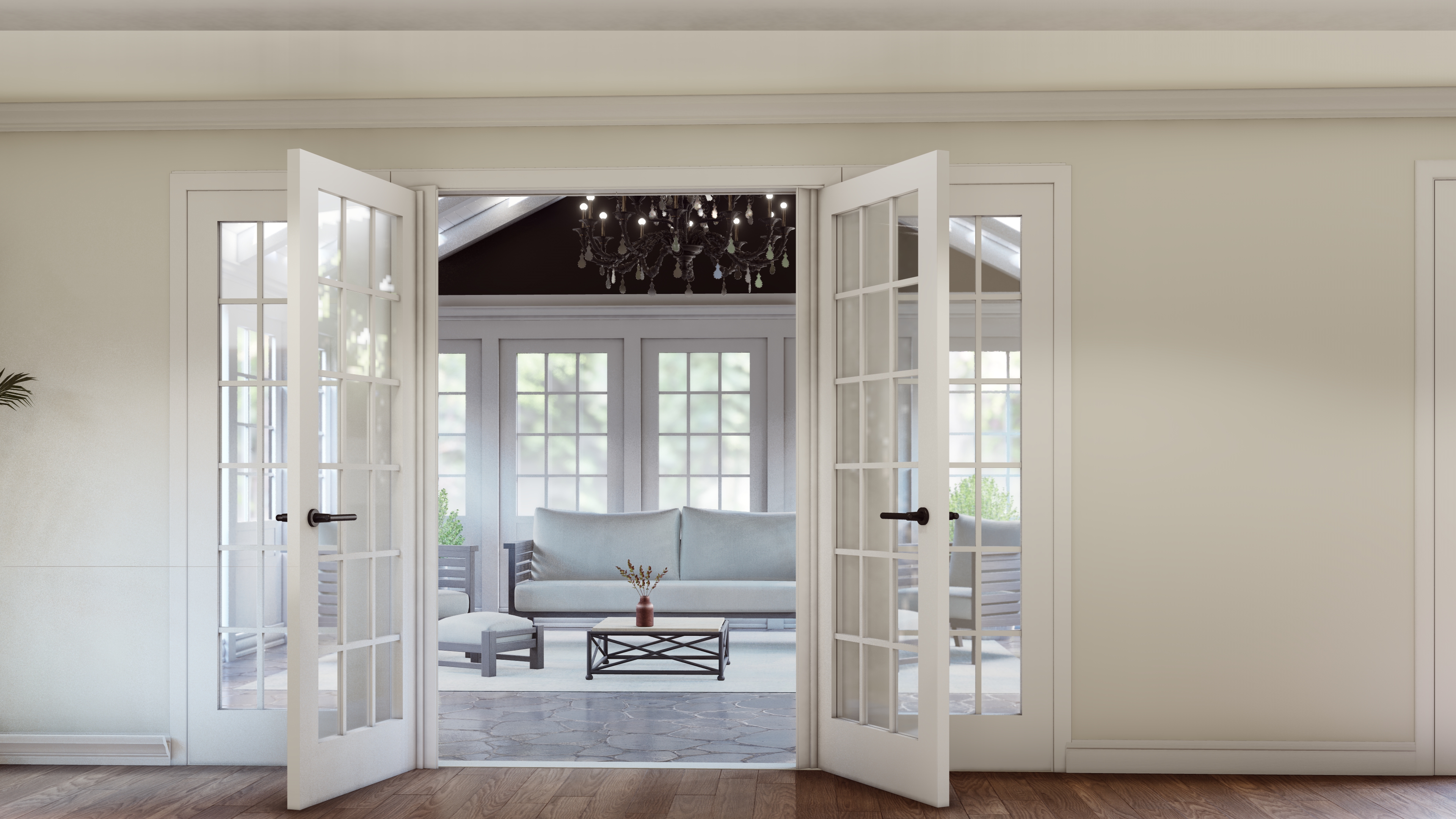 We have not abandoned our old tools though! We like to share our design ideas as quickly as possible with our clients and some of our old tools excel at that. 2D drawings are efficient and smart in the initial concepts round, and are a great starting point for communicating a variety of ideas quickly. Combining these with inspiration photos, and material palettes gets us going with some stimulating conversations with clients about the design concepts.
But once we have a hybrid and a direction for the material selections, our designers can impeccably and effortlessly breathe life into these designs and showcase the project with 3D renderings. The level of detail put into these designs is incredible.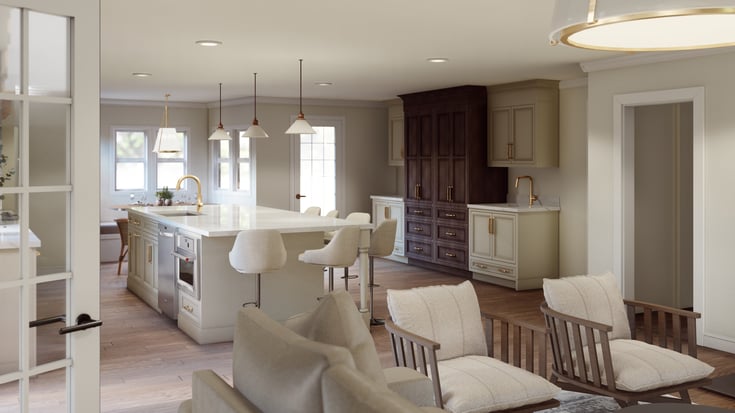 They are often so realistic that we provide them with a qualifier, that they are for "illustrative purposes only". There may be things shown differently in these artistic renderings than they will be in real life. But they are close enough, and certainly much better than just imagining it in your head.
Few things can actually make our clients happier and satisfied than a hands-on, personalized experience, and the 3D visualizations are an awesome tool that really enhances their experience.
Our clients' projects and dreams mean the world to us as they do to them. Utilizing the high-tech wonders of 3D design allows our skilled design-build team to bring our clients' dreams to life efficiently, accurately and beautifully. It's a big step forward for all of us!