The coronavirus has shifted how we live, making us all want to keep everything a little cleaner. There are several products that can make a big difference that you might want to consider. It's easier than you may think to reduce virus transmission within your home.
Smart Light Switches
Inside your house, the fewer objects people touch, the better. Light switches are one of the dirtiest surfaces in your home and one of the easiest to overlook when sanitizing. It's not uncommon for switches in your more heavily used rooms to come into contact with fingertips multiple times a day. Swap out those traditional basic mechanical switches for smart ones to cut down on those contact points.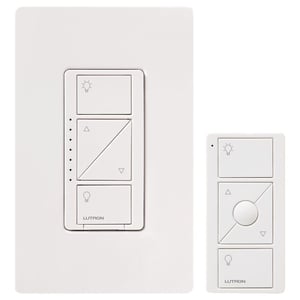 Smart light switches and outlets can be controlled by a mobile app, Alexa or Google Home, via a connection to your home Wi-Fi network. You can also configure smart switches to automatically turn on (and off) when you want them to - either on a set schedule, or at sunset and sunrise (great for exterior lights!). Beyond that, you can create groups to turn on or off several lights at once.
A smart lighting system will also likely save you $ on your electric bill as well, especially when using dimmer switches. It's a win-win situation. Here's a good guide to smart switches which takes a deeper dive into the details.
If you're handy, you can install them yourself, or we can send our electrician your way. He makes house calls.
Microbicidal paint
What goes on your walls matters.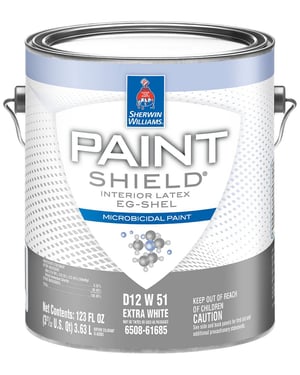 Sherwin Williams Paint Shield® Microbicidal Paint offers you an additional, new way to help prevent the spread of disease-causing bacteria on high-traffic/high-touch painted surfaces. It's the first EPA-registered paint that kills greater than 99.9% of bacteria, including Staph (Staphylococcus aureus), MRSA, E. coli, VRE and Enterobacter aerogenes within two hours of exposure on a painted surface.
You may have heard of antimicrobial or antibacterial paint before, but microbicidal is a step above. Only microbicidal paint has compounds that actively kill a broad array of microscopic organisms, including both bacteria and other infection-causing microorganisms such as viruses.This is what sets microbicidal paint apart from the other players.
Featuring quality coating performance, great hide and durability, Paint Shield® is available in 550 colors and comes in the popular egg-shell finish. It's a great product for mudrooms, entry ways, bathrooms and any other room where you want to keep disease-spreading bacteria down.
Sherwin Williams is taking orders over the phone and has curbside pickup. Here's a link for the Sherwin Williams store in the North Street Shopping Plaza, Danbury.
Touch Free Faucets & Touch Free Soap Dispensers
Going hands-free in as many places as possible will minimize your contact with germs. Touching things in the middle of the hand-washing process could well defeat the purpose of washing your hands so carefully.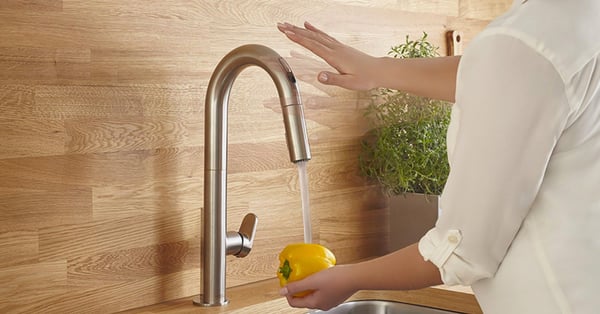 You can easily eliminate the need to touch inanimate objects while washing your hands by installing an automatic soap dispenser and a touchless faucet. It's a win-win for clean and safe. Having less things to touch while you wash your hands minimizes the spread of germs from your hands to all over the place.
It's also very convenient. When you are holding a big pot for pasta water and both hands are busy, you will appreciate skipping the twisting, pushing and maneuvering otherwise required to turn on and off the water to fill your pot.
Here are 5 top touchless faucets.
Washlets and Intelligent Toilets
Toilet paper is a commodity in short supply these days. Investing in a washlet or intelligent toilet can significantly lower your reliance on toilet paper. They clean better and can help reduce the incidence of itching, rashes, hemorrhoids, and UTIs.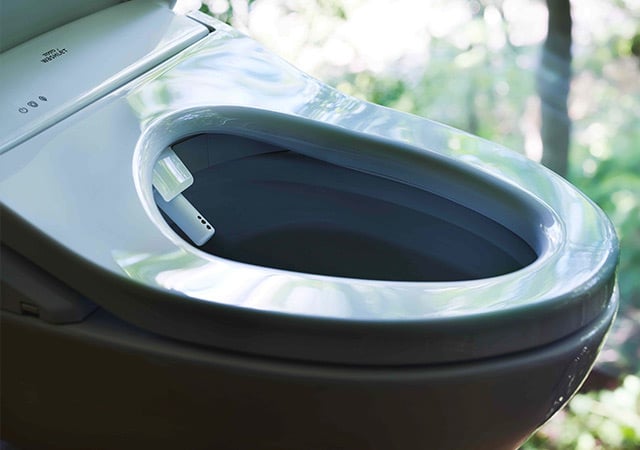 A washlet is an attachable bidet seat; a hands-free, high-tech marvel that you can install on your existing throne to gently wash and dry your private parts.
At your command, a washlet extends an integrated wand to release a "warm, soothing stream of aerated water to provide the ultimate in personal cleansing". These devices have remote-controlled retractable wands that spray well-aimed, warm, aerated water to clean you front and back.
A dryer emits warm air, which reduces or eliminates the need for toilet paper. (Most people still like to use a couple of squares.) A deodorizer abates any unpleasant odors. The lid even closes quietly when you're done, eliminating that annoying "toilet lid slam".
Beyond reducing the amount of toilet paper you use, washlets have an inviting heated seat that can be adjusted to the temperature you prefer. Washing and drying functions are controlled by a wall mounted remote within easy reach.
Watch out though, many clients report that once they have one they feel at a loss and annoyed when they need to do their business elsewhere!
Toto is the most well known washlet manufacturer.
Toto units feature the "e-water+" system, which pre-mists the toilet bowl surface with electrolyzed water. This aids in the elimination of waste. Toto reports that the e-water+ system works 80% better than a dry bowl.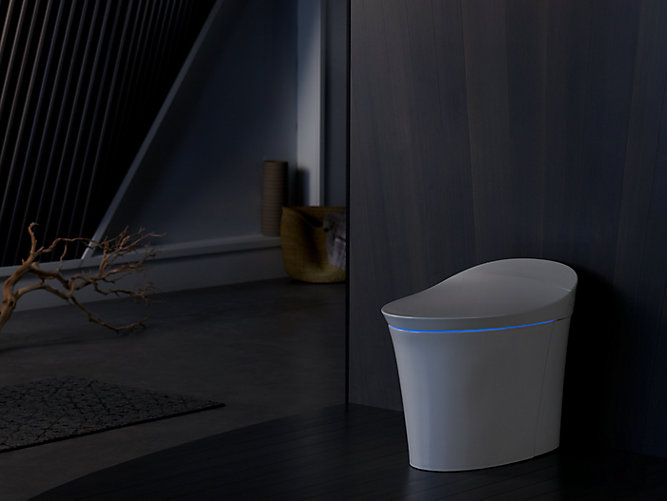 Kohler's intelligent toilets take things a step further, with the lids opening and welcoming you as you come close, and closing on their own after you depart. That means another no-touch zone where you aren't going to share germs!
Copper Surfaces and Counters
Copper door knobs, counters, and sinks are increasing in popularity in kitchens as a result of their antimicrobial properties.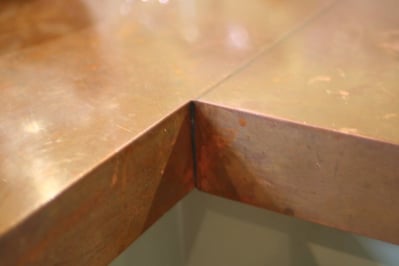 Bacteria, yeasts, and viruses are rapidly killed on metallic copper surfaces, and the term "contact killing" has been coined for this process. While the phenomenon was already known in ancient times, it is currently receiving renewed attention. Surfaces of copper and its alloys, such as brass and bronze have an inherent ability to kill a wide range of harmful microbes relatively rapidly – often within two hours or less – and with a high degree of efficiency. Copper has recently been registered with the U.S. Environmental Protection Agency as the first solid antimicrobial material.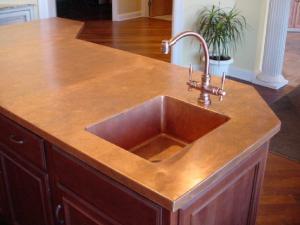 What are copper counters like?
A copper countertop is known as a "living" surface, which means that it reacts to acid. Unsealed copper countertops will oxidize and tarnish over time, giving them a unique patina with hints of red, green, and brown in it. (In other words, spills add character.!) Some people like the distressed look that copper counters get over time, both its tarnishing and the fact that it's a soft metal that easily dents and scratches. While it's possible to seal copper counters, the sealer forms a barrier that will interfere with copper's antimicrobial properties.
Copper countertops are apparently surprisingly easy to clean with warm water and soap, or a little lemon juice, salt, and a scouring sponge (with a good rinse after).&
Want to know more? Here's some information from a company that specializes in copper counters.
Hopefully you've found these 5 tips to keep your home virus free helpful! If you're interested in discussing these topics with us in greater detail please do not hesitate to reach out.