When you remodel your home, why not look for ways to break up the grey-beige monotony with color? Bold statements or small splashes of color are all the rage as we end this year and enter into 2022.
If you need some ideas on how to incorporate color into your home renovation, we've got you covered.
Kitchen
The kitchen is one of the most fun places to add bold colors since you have so many options. Here are a couple of ideas for you:
• Appliances
For something a little bit out of the box and unexpected, you can steer away from stainless steel and instead go for a matte gray for a high-tech, space-age look. Or, if you're a fan of 50s Americana, look for cabinets in a teal blue or vivid orange to bring nostalgic energy into the kitchen.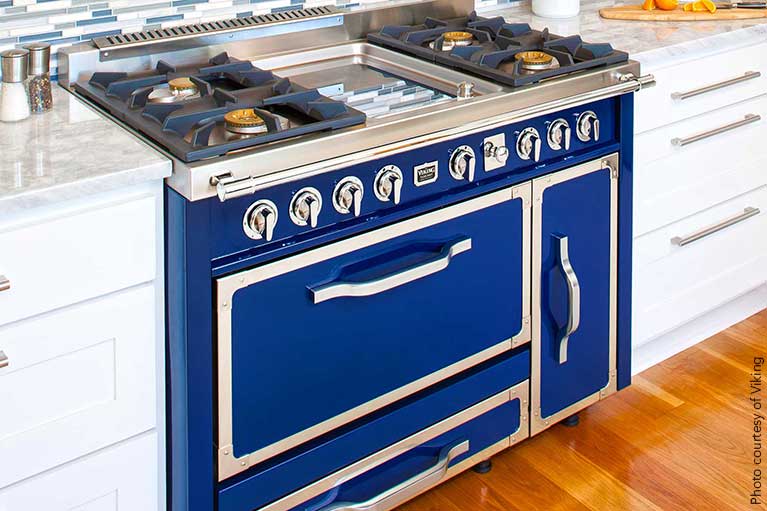 • Cabinets
The main focal point of most kitchens is the cabinetry. Cabinets come in so many colors, and you can mix and match for an eclectic look. Dark woods provide a rich, refined look that never goes out of style. Muted blues and greens make kitchens feel serene and welcoming, offering a way to add color without going too crazy.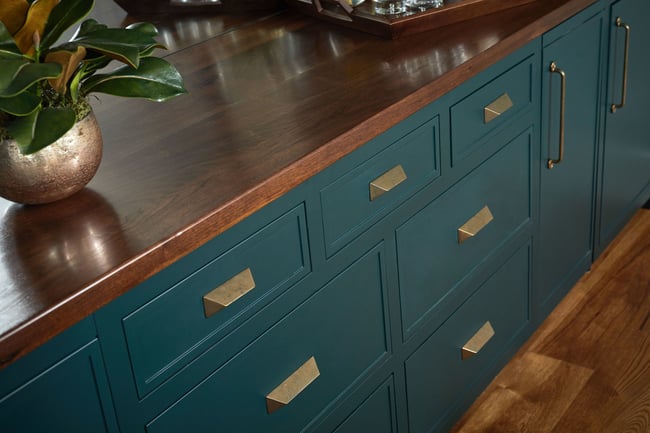 • Backsplash
The most fun way to add color to a kitchen is by installing a colorful backsplash. Big, bright subway tiles never go out of style, but what about a kaleidoscope of mosaic tiles in both ceramic and glass?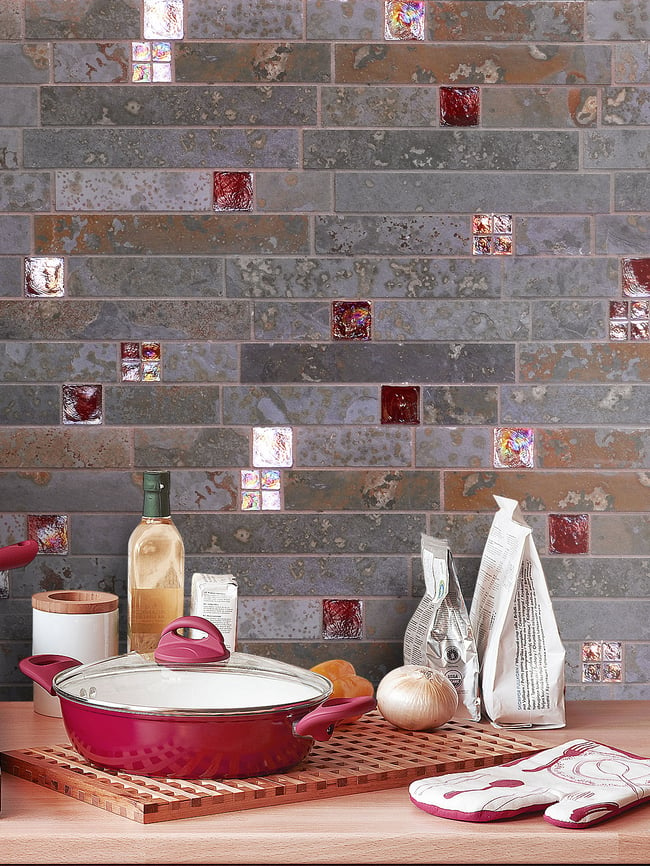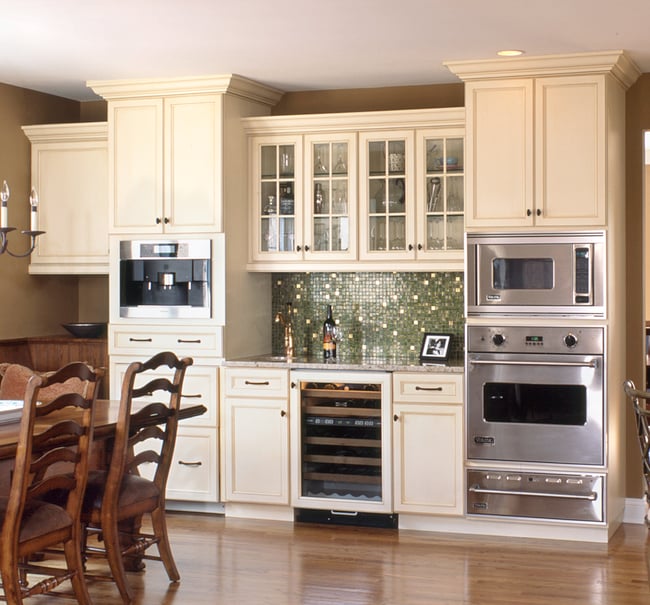 Whether your taste tends to flaming reds, radiant yellows, or intense blues, the backsplash is a great place to show a hint of personality.
Even more muted colors are fun!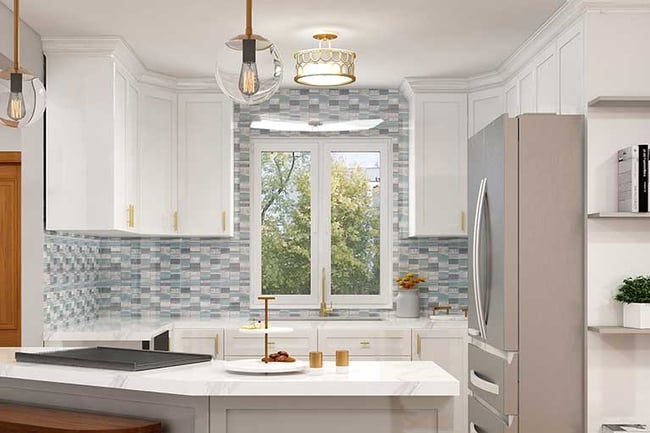 Bathroom
Bathrooms are a fun room to remodel. Since they are smaller spaces, it can be easier to give them a personality all their own instead of matching them to the rest of the home.
Here are a couple of fun ways to incorporate color into your bathroom:
• Go Bold. A shower can be just the place to add some color. Balance out deeply hued subway tiles with glass mosiacs in a niche.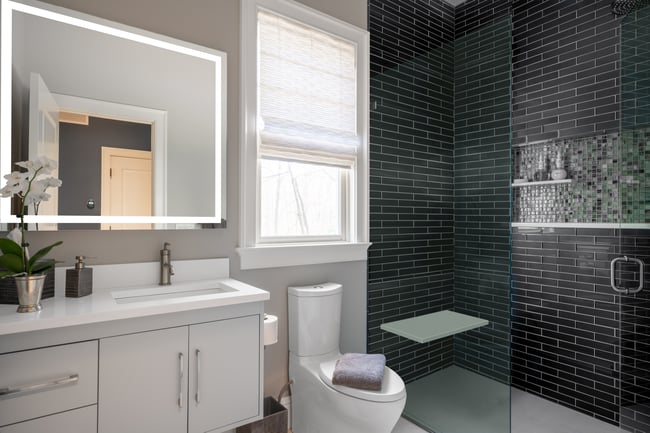 • Floors – A bathroom is a perfect place to install flooring in a funky shade or pattern. Black and white checkers evoke the look of a 50s soda shop. Colorful geometric tiles can give your bathroom an Art Deco look. You can use the floor to offset your otherwise all-white bathroom, or you can use it as a starting point to really have some fun with color.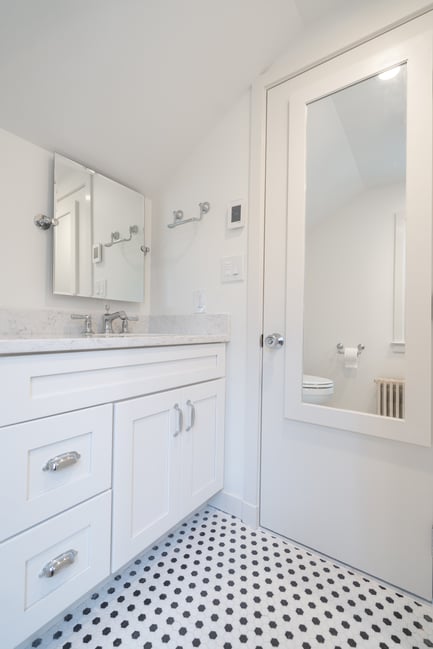 • Lighting – For a small pop of color, you can install colorful lighting over your sink. These can be in shades of black or gray or something more unexpected like yellow or blue. If you really want to make an over-the-top luxury statement, install a chandelier in glittering gold or silver.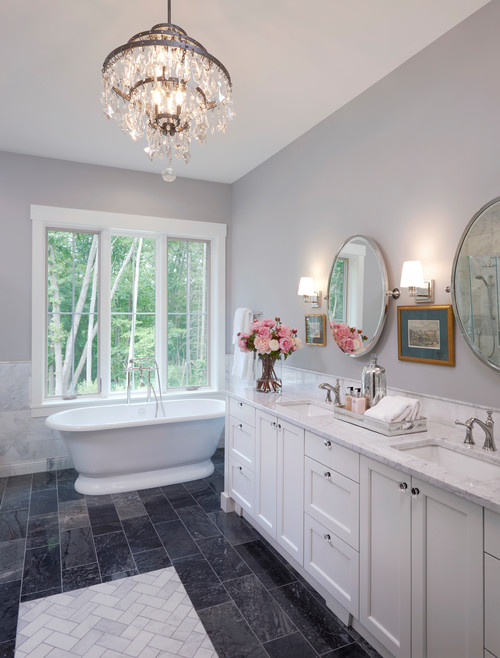 • Vanities - A vanity is an ideal spot to pop in a small amount of color. Blues with brass accents are very popular.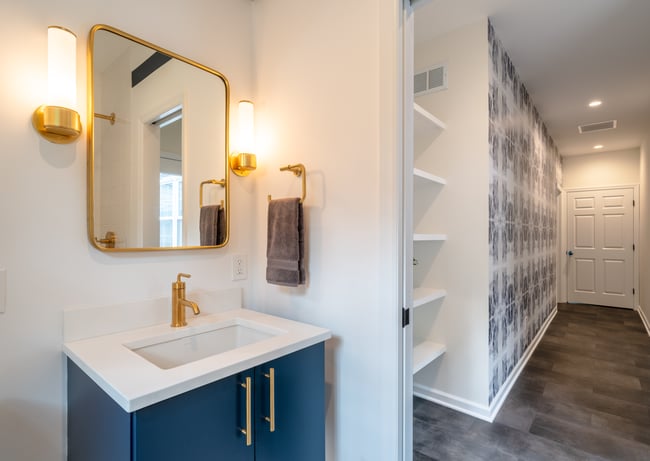 • Unexpected Tub – Imagine how much your bathroom space would be transformed if you installed a free-standing bathtub with a black exterior. The tub would not only stand out but transport you back 100 years to a time when claw-foot tubs were the norm.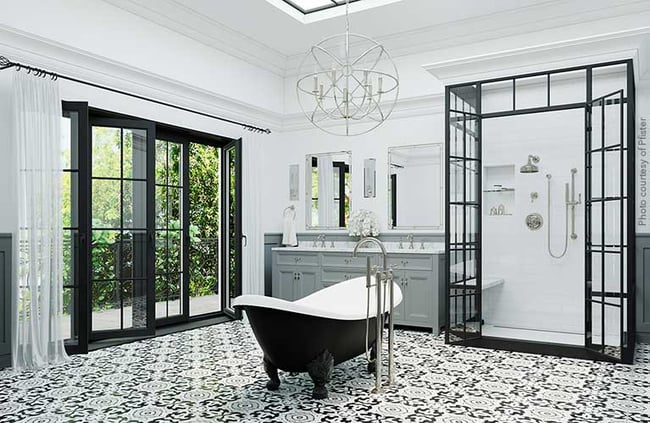 Living Room
A living room remodel can be a huge undertaking. While you're trying to discover your design theme, don't forget to include color!
• Fireplace – We could talk about all the options you have when installing a fireplace for days.
The options for tiling around your fireplace are limited only by your imagination. Picture opalescent pearl-white one-inch tiles that take on different colors depending on how the light hits them. Or sepia-toned fire-clay tiles that give the fireplace an old-world look.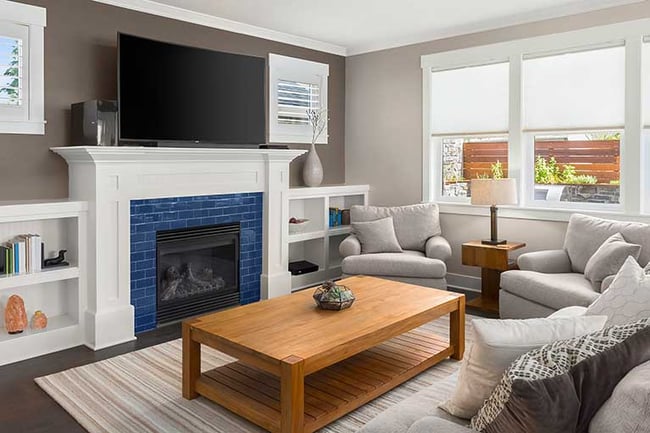 • Painted Woodwork – This may sound scary, but installing molding painted in a bold color will add a pop of color to your space. You don't want to go too far, but a splash of smoldering dark red or burnt orange can give the room a masculine feel. Or subtle pastels can harmoniously blend with your furniture and window treatments.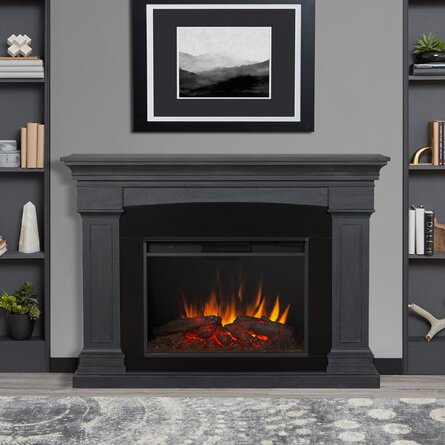 • Blinds or Shutters – These don't have to be white. You can install blinds or shutters in a multitude of colors. To be on the safer side, you could go with tan, gray, or black. If you want to be bold, install shutters in an unexpected color like dark green to evoke a calming sense of nature, or cobalt blue to bring vibrant energy into the space.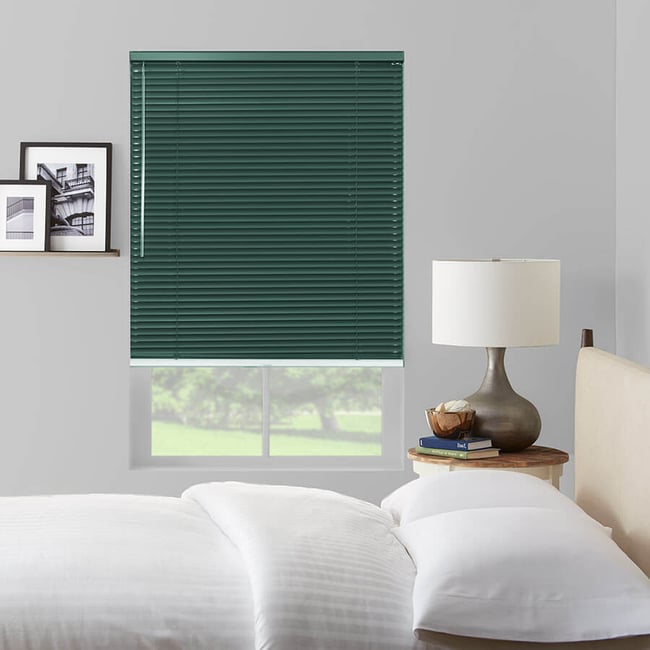 So many colors, so many places to use them. Let us know if you'd like more ideas to liven up your home or want to get your colorful home remodel going, don't hesitate to give us a call!