For a lot of people, the most exciting part of remodeling their kitchens is choosing appliances. Appliance technology and selection have come a long way in the last few years. They do more and work better than ever before. It's exciting to see what could be included in your kitchen design.
Smart Appliances
The biggest innovations in appliances are that they are now smart, connected devices that generally make life easier. We wonder whether a day will come when our ovens will anticipate our needs long before we do? App-enabled appliances such as the GE Monogram French Door Wall Oven are popular with our clients.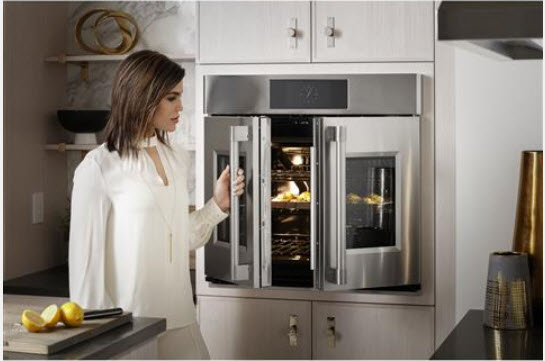 This oven can be preheated remotely by an app on your way home from work, and can alert you when dinner is done cooking. Customizable cook cycles and video tutorials and its sleek, chef-inspired design make this oven a standout. If that's not enough, it has voice control and a no preheat Airfry feature.
The Freedom Induction Cooktop by Thermador intelligently recognizes cookware size, shape and position to deliver heat without boundaries.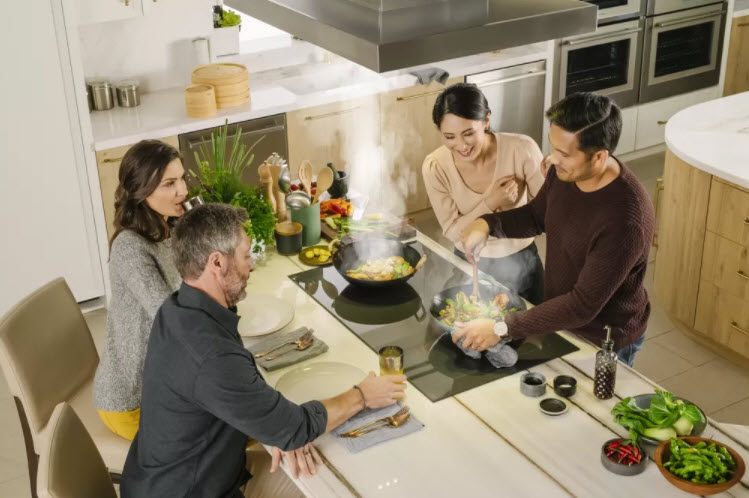 It allows cooks to use pots and pans of any shape and size with no limits on where to place the cookware. It has 48 individual induction heating elements. As you move the pan it remembers the power setting you had chosen. The sleek, solid black surface seems to almost disappear into the countertop.
How about a talking fridge? Samsung has introduced a series of fridges with
with an integrated 8-inch LCD touchscreen, designed to mirror the display of their Galaxy S5 and Note 3 onto the built-in screen on the fridge.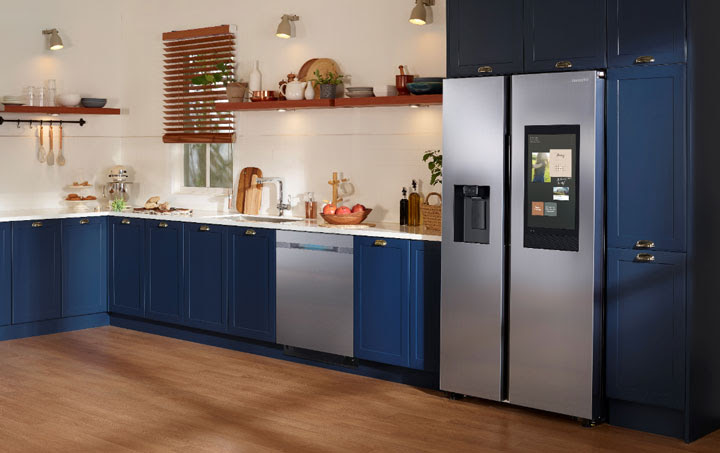 So, yes, your fridge can make a call for you. In addition, a Kitchen TV feature allows you to transmit shows from your Samsung devices directly onto the fridge. We like the four door smart fridge.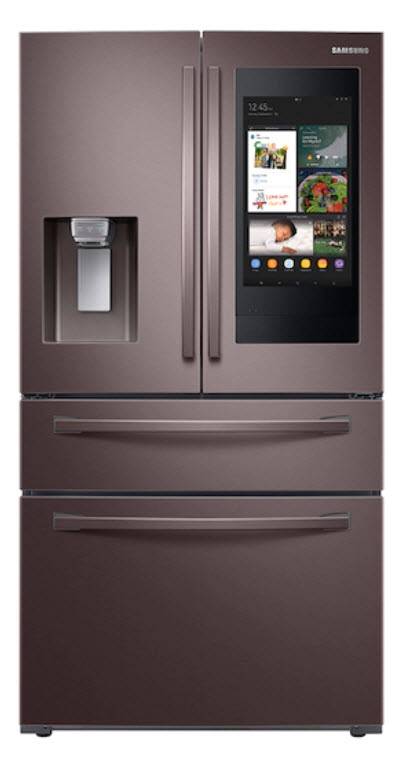 You would expect its twin french doors plus a freezer drawer, but the fourth door is a welcome surprise - a flexible storage drawer with four different temperature settings and an adjustable Smart Divider to stay organized.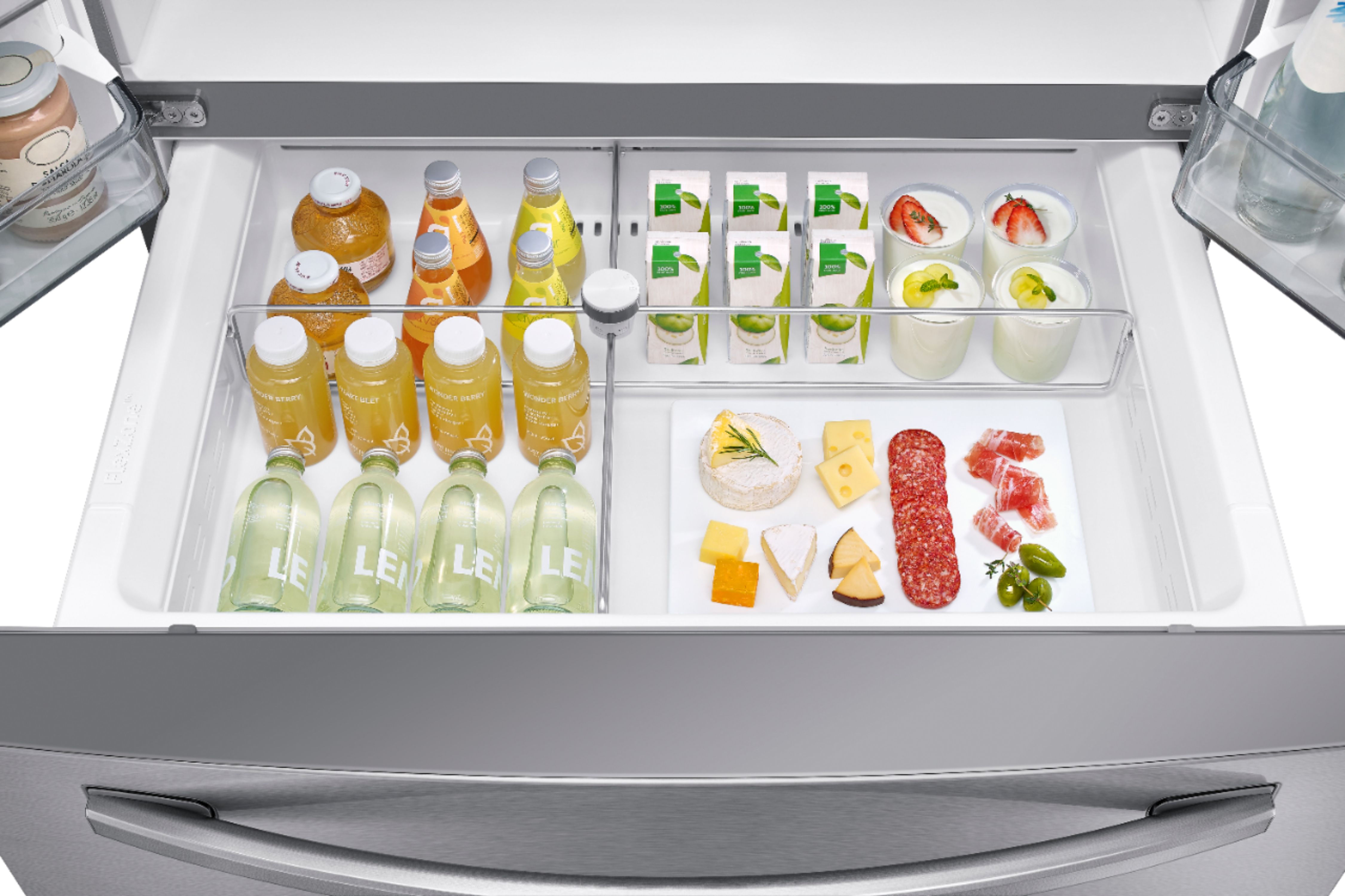 Use for drinks, snacks, cheese, whatever!

Sub-Zero products have the ability to connect with home-automated control systems like Control4, Crestron and Savant. Sub-Zero built-in refrigeration products can notify the owner if the refrigerator door has been left open and allow them to change the interior setting to the energy-saving "vacation mode" if they will be out of the house for an extended period of time. In many cases you can add controls to your already purchased Subzero/Wolf appliances.
Quiet Dishwashers
We like things that communicate with us, but we also enjoy silence. Today's dishwashers manufacturer know that we no longer want to hear the clatter of a dishwasher running in the background. Enhancements have been made in dishwasher design so are designed to reduce household noise pollution. The quietest dishwasher brand in the United States is Bosch, with their Benchmark dishwashers rated at 38-40db.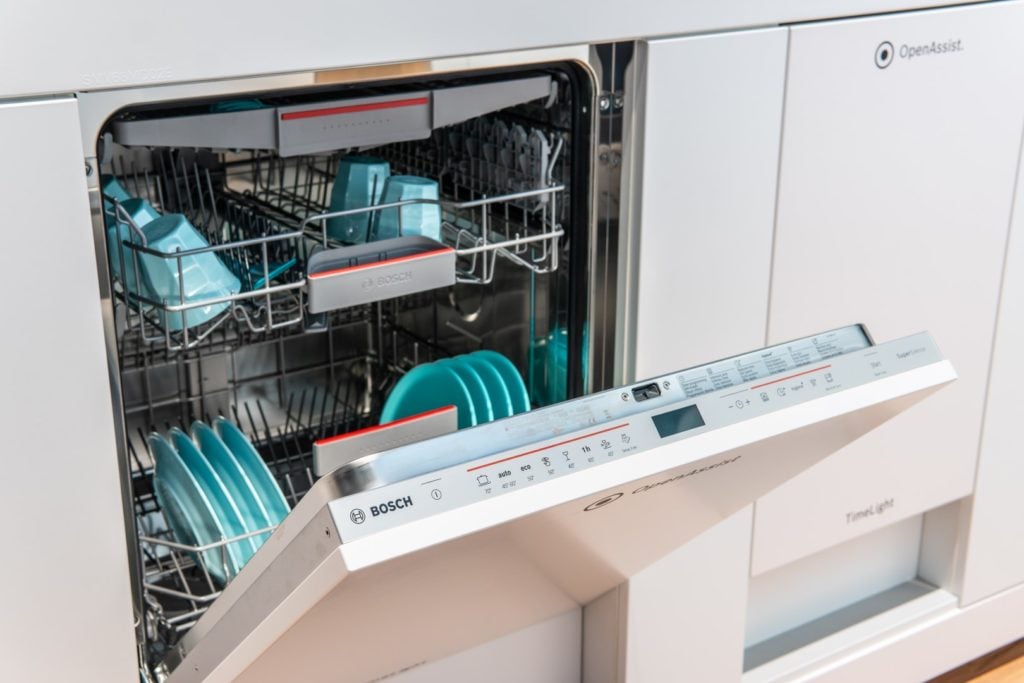 Bosch insulates their dishwashers from the noise inside. They suspend motors on little hammocks, so that there is no vibration inside.Above all else, with a Bosch dishwasher, you get exceptional cleaning performance. Bosch's PrecisionWash System uses intelligent sensors to repeatedly scan dishes and adjust the wash cycle as needed. The Grindless triple filtration system quietly and effectively removes all food particles from the tub and the automatic water softener ensures that hard water deposits aren't left behind.
Dishwasher Drawers
Having two dishwashers in your kitchen is a hot trend. Our clients often use dishwasher drawers as a second dishwasher because each drawer operates independently, allowing various wash cycles that accommodate two very different loads at once; you can do fragile glasses on top, and sturdy pots below.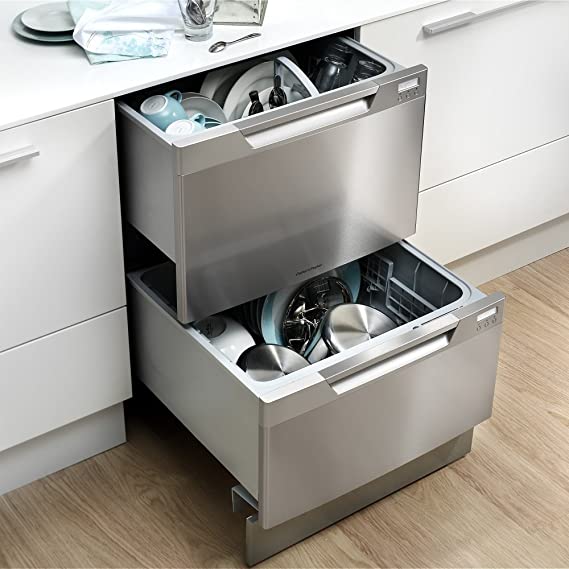 Best known are the Fisher & Paykel DishDrawers.
Some folks opt for a single extra dishdrawer rather than a full second dishwasher.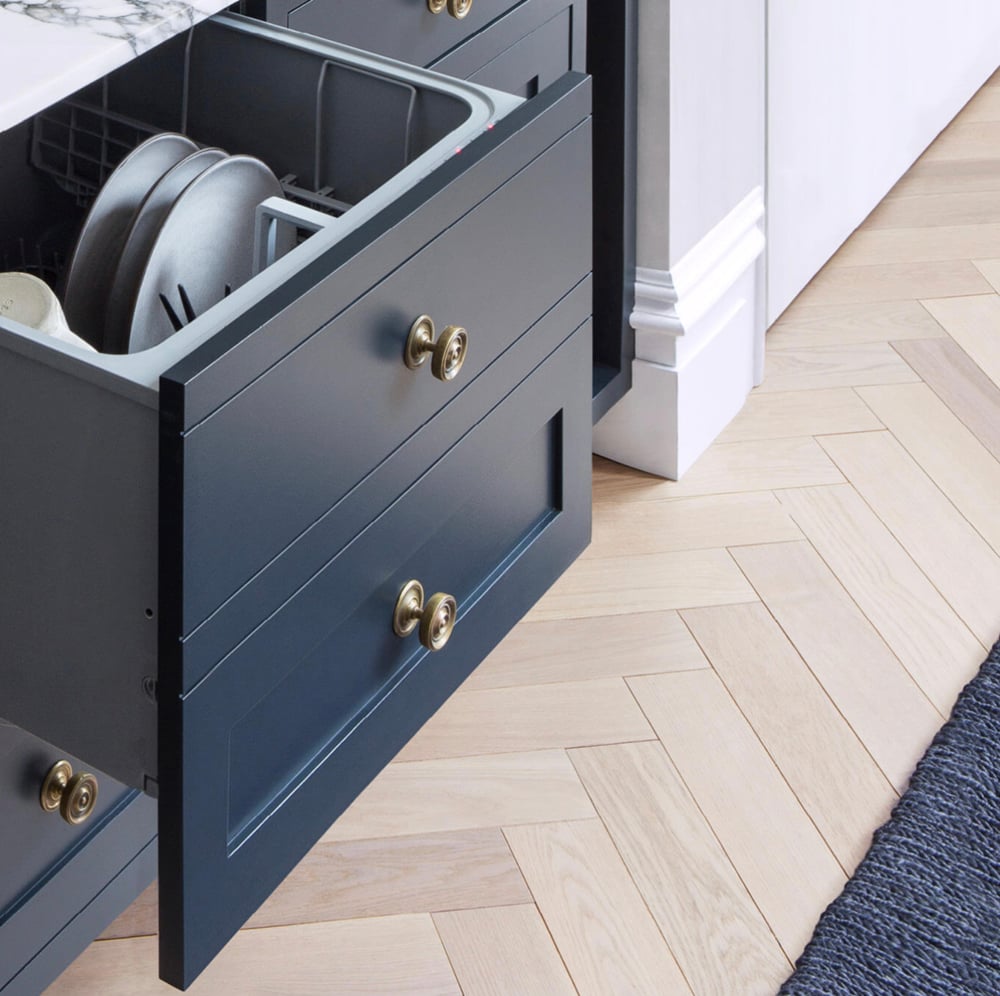 Having it in the top half of a cabinet is ergonomically friendly, requiring less bending to open and close.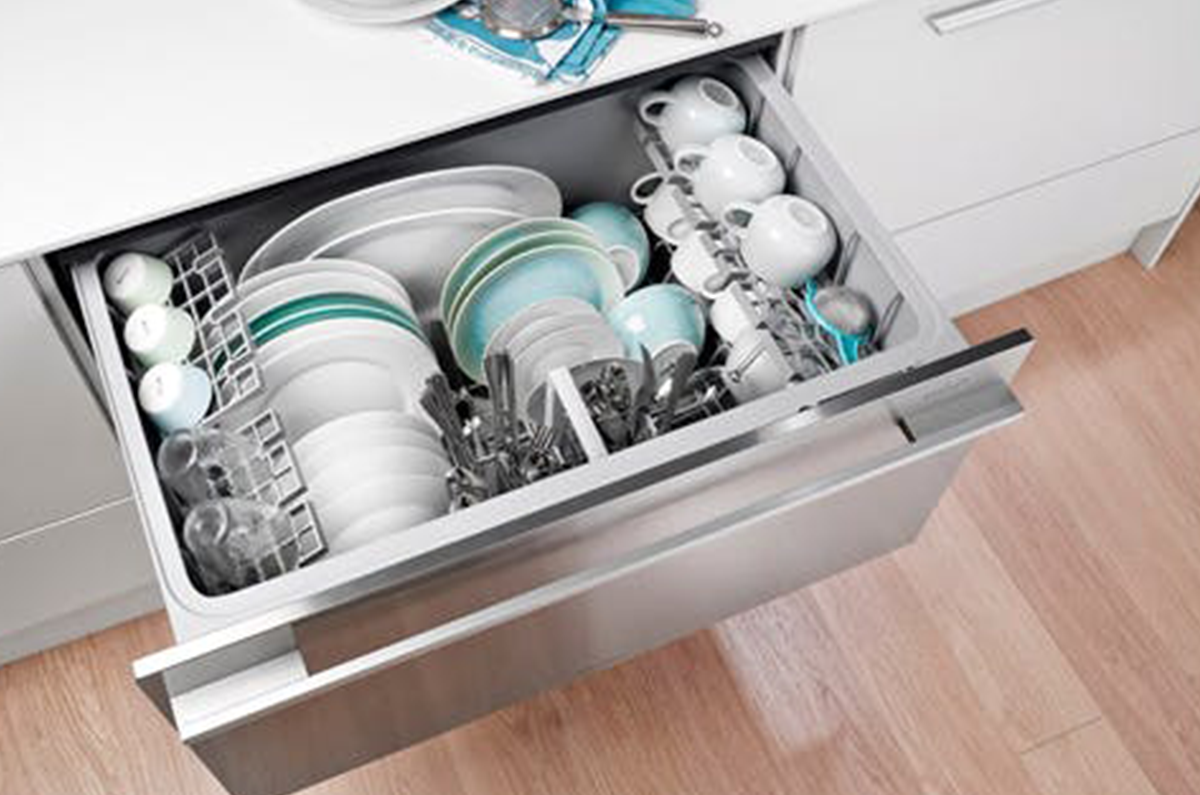 Beverage Storage & Delivery
Everyone loves being able to get their favorite beverage whenever they need it, whether it's a special bottle of wine, an ice-cold beer, or a hot cup of coffee.

If you're into coffee, you can get built-in units that are connected to your water supply, so a hot espresso or latte is always just moments away without having to traipse across the kitchen with a jug of water. Miele's bean to cup coffee machine even has a click in milk system.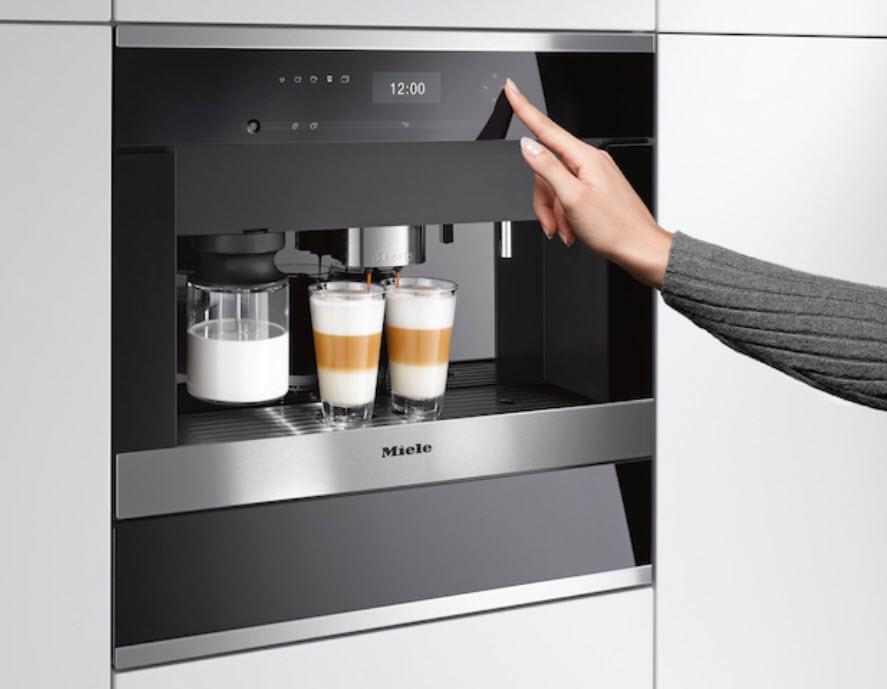 Wine storage units come in different sizes and shapes to fit into your kitchen and accommodate all your bottles. Small, dual-zone coolers with glass doors are best suited for short term storage. For a larger wine fridge, we recommend a solid door, not a glass door where light can get to the wine and possibly damage it during long-term storage.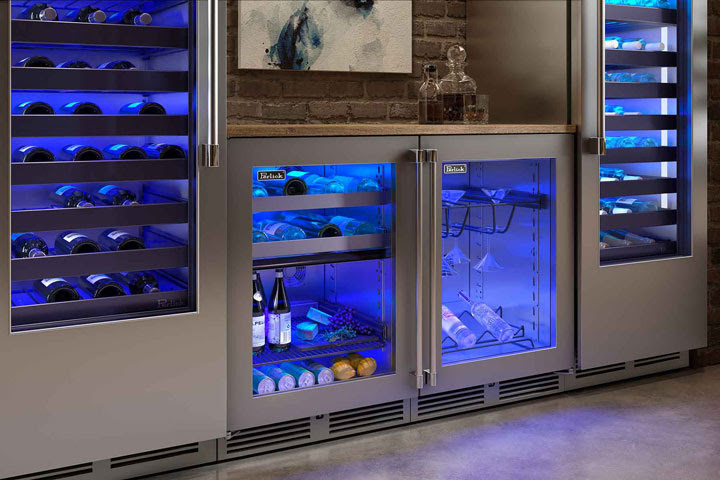 Under-counter drink centers and refrigerated drawers put cold beer, soda, and juice at your fingertips. Most of the kitchens that we design have some type of beverage center associated with them.
Specialty Ice
To cap things off, you can get a home ice machine that makes clear ice for your favorite artisanal cocktails.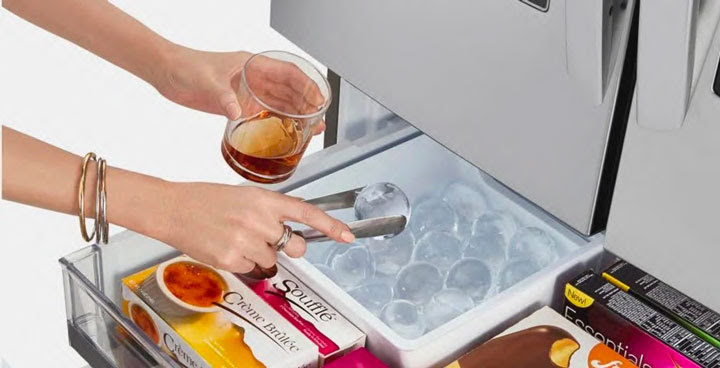 In case you are not a clear ice aficionado - here are the three reasons why you will become one - it tastes great, melts more slowly, and there is less fizzing.
The Cart or the Horse?
Which comes first - the kitchen design, or the appliances? Most often we design kitchens and clients choose appliances in parallel. Some people want to have specific appliances included and we work around them. Other people care less about the appliances and choose them after the kitchen is complete. Both ways work! It never hurts to go and look at appliances so you know what's out there…. And what you can't live without once you see it! We like working with Albano Appliance in Scott's Corners because of their deep product knowledge, excellent showroom and stand-behind-your-product customer service .