In the past, people relied on back porch lights to illuminate their outdoor spaces. Deck lighting options have come a long way in recent years, with great enhancements in energy-efficiency, form and function. Light can be where you need it, without being too bright and imposing.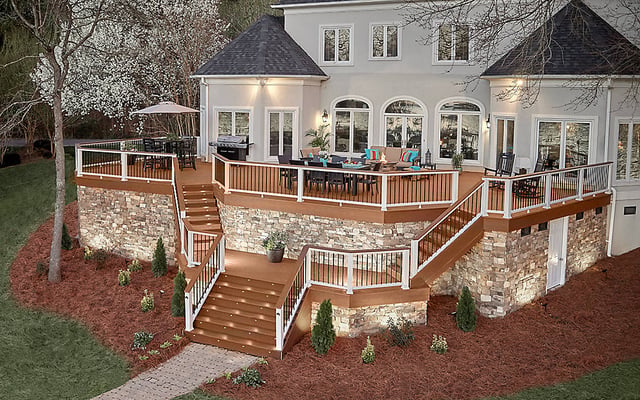 Not only do deck lights give cozy ambiance, but they also provide safety by illuminating any trip hazards. There's no doubt that including lighting in the design will increase the value, usefulness and comfort of your new deck. Brighten your outside space and create that ambience with some of the types of lights listed below.
Here are the 4 top deck lights to consider while planning your new deck.
Post Cap Lights
Our favorite post cap lights are integrated in the cap, with a ring of light around the post cap.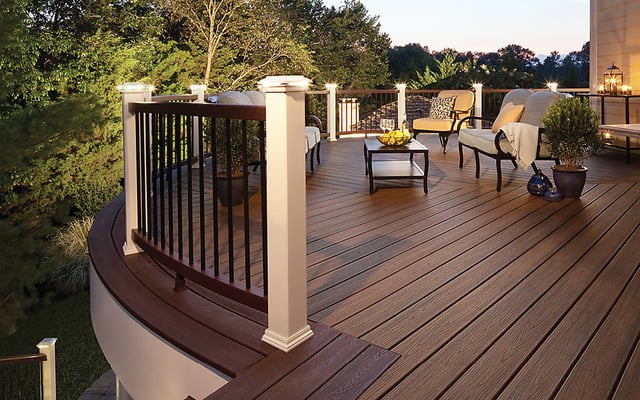 Post lights illuminate railings and areas near the perimeter of the deck. They are dome shaped or flat, with the lights to shining directly down, casting a delicate glow on the decking. It is a great way to highlight the perimeter of your domain.

Tip: Dimmers and timers can easily be added to an outdoor lighting system.
Stair or Riser lights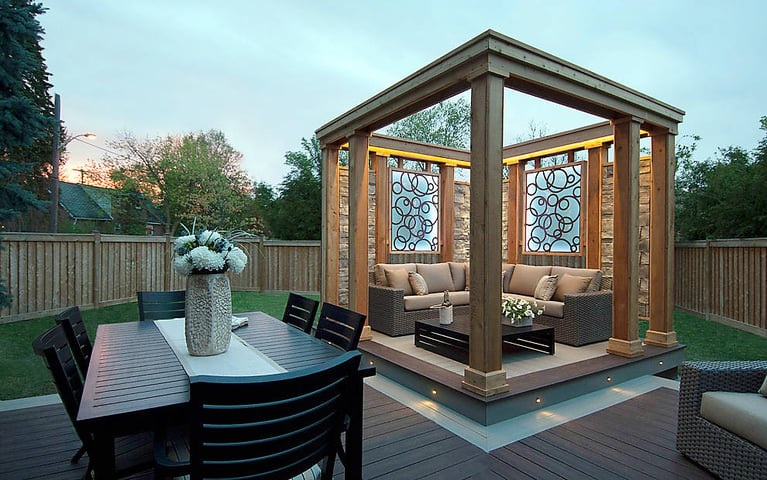 These elegant and helpful lights can be installed riser of the stair and give a soft glow. They subtly light the path, making staircases safe at night. They can be installed on each step, or around the perimeter of a deck. They allow you to provide safety without illuminating unnecessary areas.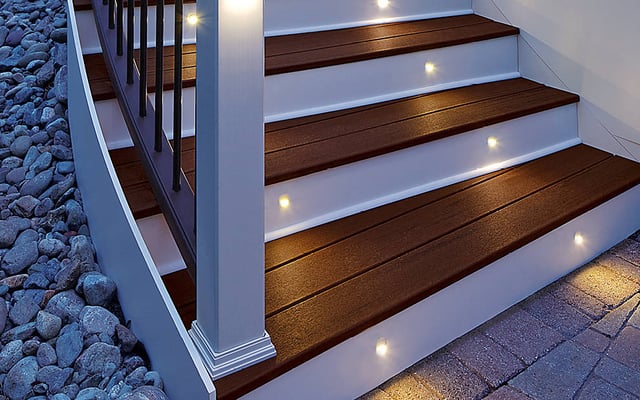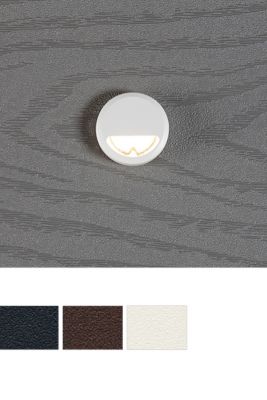 Tip: Deck lighting can withstand years of tough weather. In fact, deck lights are water and salt air resistant, even in the harshest climates.
Post Lighting
Traditionally, these lights have been mounted on the sides of posts, to light the area around them. They give a softer look than the post cap lights.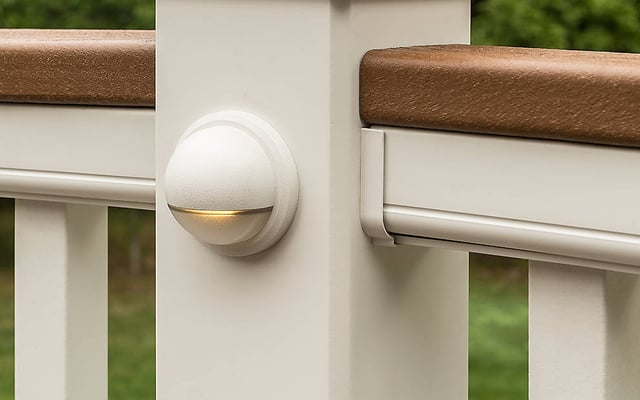 They can be mounted higher, as seen in this pergola.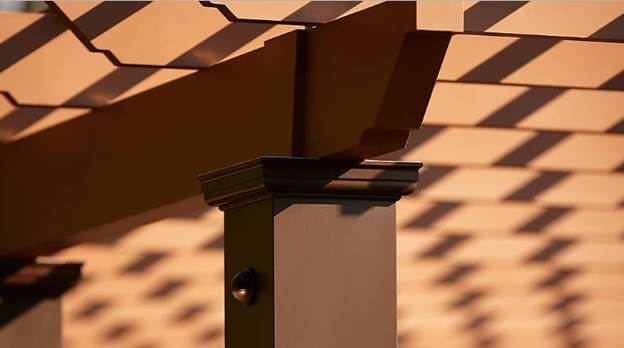 Tip:Look for powder-coated or rust-free and fade-resistant products to withstand the elements.
In-deck Light
These are mounted flush with the deck surface. They create soft light and give an ambient up-glow. They're great for marking the perimeter of the deck or highlighting different levels, especially when there are aren't railings.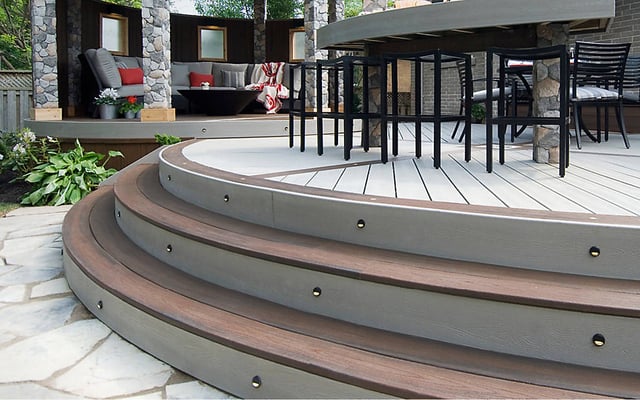 Tip: Deck lights use long-life LEDs which use significantly less energy than incandescent bulbs.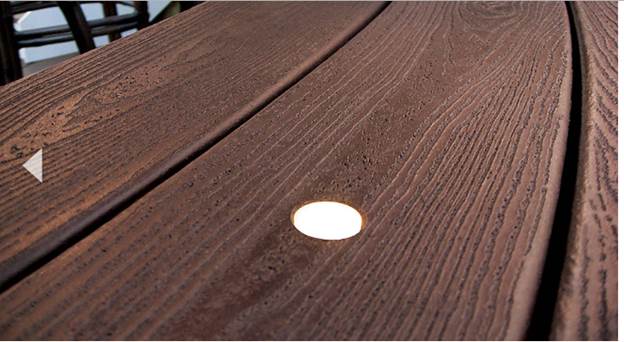 Conclusion
Go wild. Add like crazy. These lighting options add safety, beauty and utility to your deck design. Beyond its enhancement of your nightime fun, they add safety for you, your family, and your guests.
Tip: Even if you aren't sure that you want lights, prewire your deck; it's difficult to install wiring after the deck is complete.