The holiday season is here and you are hosting Thanksgiving! Whether you're having a small or large gathering, it's important to plan ahead to avoid getting stressed, so you can enjoy your time with family and friends. Preparing your home for guests can be easier said than done, here are some helpful tips on getting your home holiday-ready.

Create A Feel Good Flow
You've cleaned the house from top to bottom but now it's time to figure out the flow of your home for when your guests arrive. You'll want to clear the entryway removing anything bulky and stash it away in a closet. Plan ahead and choose a designated area for coats, boots, scarfs, bags and umbrellas. A mudroom makes the perfect "coat closet" with multiple hooks and cubbies to store everyone's belongings.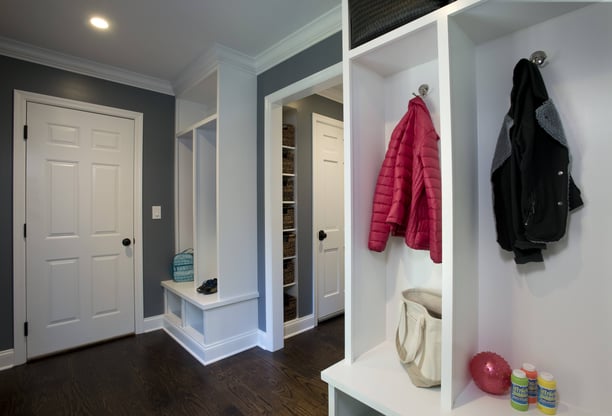 Open Up Your Space
After your guests take off their coats, they'll be headed to the kitchen for food and drinks. An open floor plan is a wonderful layout concept that allows your guests to spread out, while keeping a feeling of unity with everyone in the same room. Removing or retracting a wall between your kitchen and dining room or living room can help open up your space significantly. Rearranging your furniture can also help create more room for guests to get comfortable.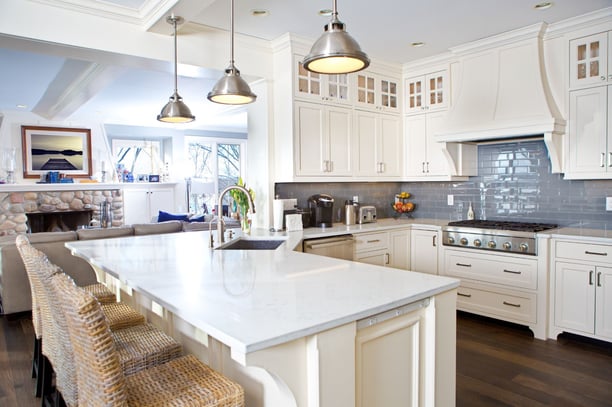 Bring the Outside In
Whether you have a 4 season room, screened in porch, or patio, these are great spaces to utilize for your guests to spread out. Let's face it, everyone loves to gather in the kitchen. Take advantage of these additional spaces for your guests to mingle in. They allow you more space in your kitchen while you're still preparing dinner. Plug in a space heater or rent a few heat lamps to help control the colder weather outside. Don't forget to add pizzazz with some outdoor deck lighting for end of night cocktails and great conversation.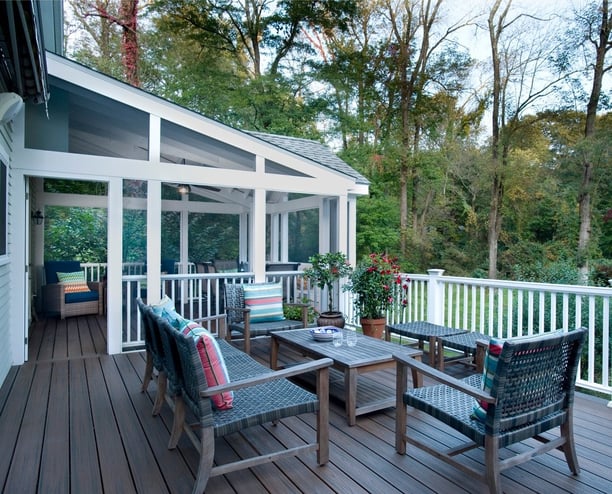 Food & Drink
Have plenty of appetizers for your guests to pick on to hold them over until dinner time. Frozen puff pastries, mini quiche and breaded shrimp are all delicious and easy to make choices. Spice up your charcuterie board with grapes on the vine, fresh or dried figs, caramelized nuts and parmesan cheese crisps.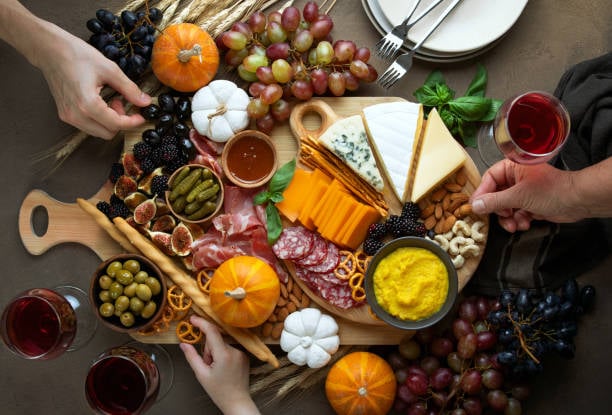 Don't have a dry or wet bar? The butler's pantry is a great space to set up your bar. Make your signature cocktail the center of attention and be sure to have a wide selection of drink options. Don't have a butler's pantry? Get creative and use your kitchen desk cubby or utilize a corner spot on your counters.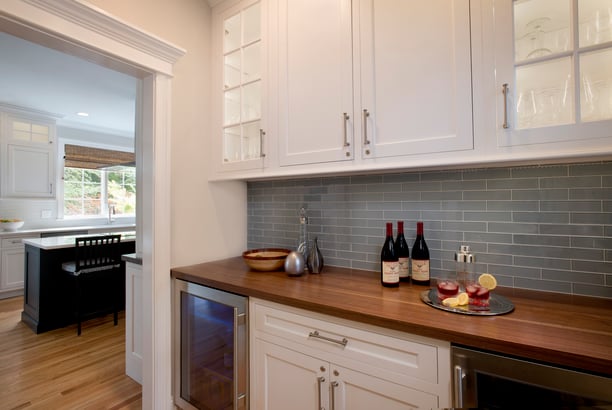 Get Kitchen Ready
Plan Ahead! Meal preparation is key to keep things running and cooking smoothly. Cook your freezer friendly choices the day before like soups, stews, quiche and dessert to help save time and space in your oven. Typically, your main course will take up a lot of space and time. Having an additional oven in your kitchen island is ideal to help cook multiple things at once.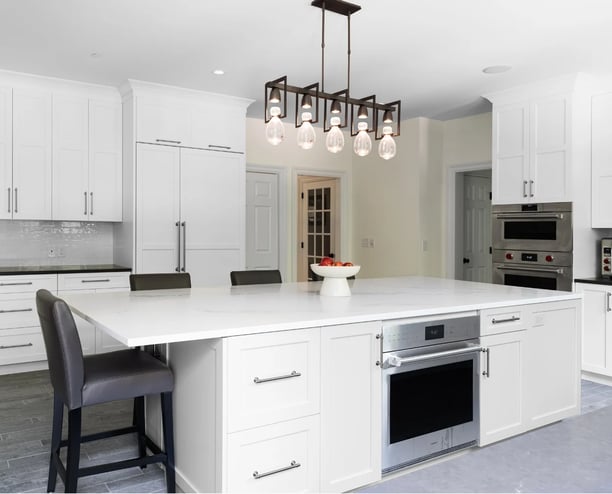 Clean off your counters to make as much use of the space as possible. Butcher block countertops are like built-in cutting boards that make an ideal workspace for any cook. Appliance garages are a great place to hide those appliances you otherwise might leave out to give you more space on your countertops when hosting holiday get-togethers.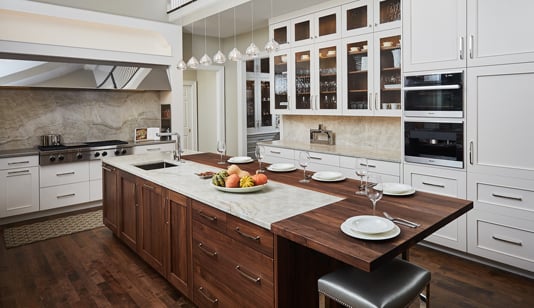 Remember to turn on those under cabinet lights to help put your kitchen on display, and create a warm ambiance. Recessed lighting and dimmer switches are also an easy and beautiful way to set the mood for any occasion.
It's Time to Finish the Basement
The basement can be useful for many different things. It's a great place to keep the kids entertained throughout the day. Set them up with kid friendly activities and family friendly holiday movies. It can also be a quiet place for your guests to stay overnight. Giving your loved ones a private area to sleep with all the amenities they need will help them to feel right at home.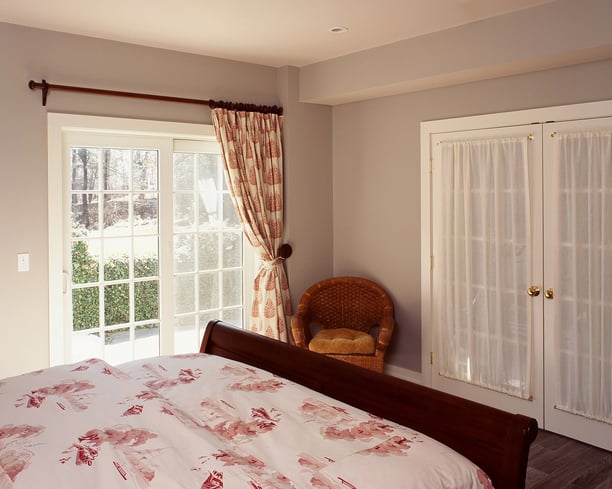 Don't Forget the Bathrooms!
Having an extra bathroom in the basement or laundry room allows guests easy access, eliminating the need to go upstairs in the middle of the night. Keep toiletries stocked in visible baskets so your guests don't feel funny rummaging through your cabinets. Get cute with fancy soaps, decorative hand towels and scented candles.
Keep It Cozy & Set the Mood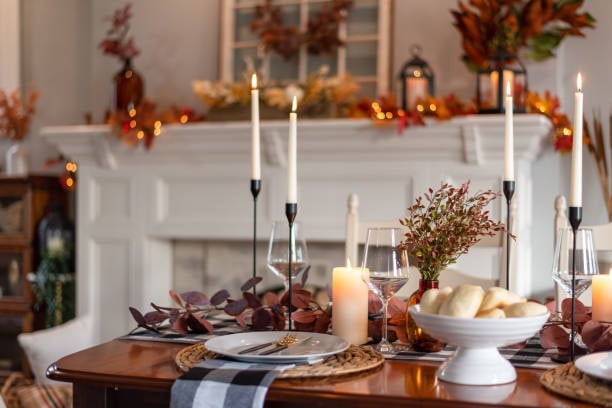 Nothing beats a warm fire on a cold evening. The fireplace is a beautiful way to create a cozy atmosphere. Get creative with decor on your mantle. Add a few throw blankets and extra large pillows to add more seating for your guests to get comfortable.
Bring Your Vision To Life
If you've been thinking about making a few home improvements, now is a better time than any. If you have a larger project in mind, get started now to be holiday ready for next year. It's time to bring your vision to life and create the home you've always dreamed of.