Your home is intended to be your haven, that special place where you can get away from the outside world and its stresses. So, if you want this oasis, it should include more than the usual spaces, right?
When we discuss "more-than-just-the-usual" remodeling projects with our clients, we encourage them to indulge their passions and make their space a reflection of their style and their dreams.
The Man Cave
The epitome of indulgence is the man cave. When sharing a home with a partner, spouse, or family, there's a need to have that one place that is off limits to everyone else—unless invited. It's a place to just sit and "be". This haven is a space where you don't have to answer questions or follow anyone's rules. Watch television, play video games, have a drink, enjoy the foods you want without having to share. It's a place where you can be alone with your thoughts.

The basement is often the designated space for the man cave, because it affords the desired privacy. We've handled some interesting man cave makeovers that ranged from a small room created in a corner of the basement to the entire footprint of the home. It has been as simple as building walls and adding built-ins to a full-fledged game and media room.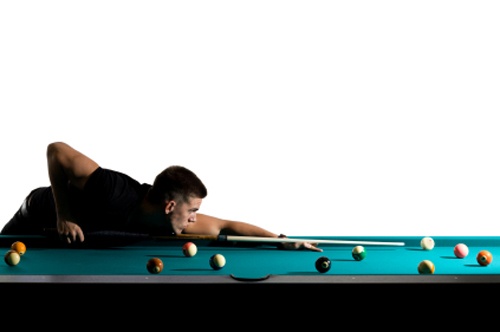 But for one of Clark Construction's client, we created an above-ground cave. We expanded the two-car garage to three and added a second story that became the ultimate man cave. Connected to the house by an outside balcony, the homeowner escaped to his combination office/game room. By creating an office space, he saved valuable time spent on the commute to work—time that could be invested in more leisurely pursuits in his private getaway.
Wine Rooms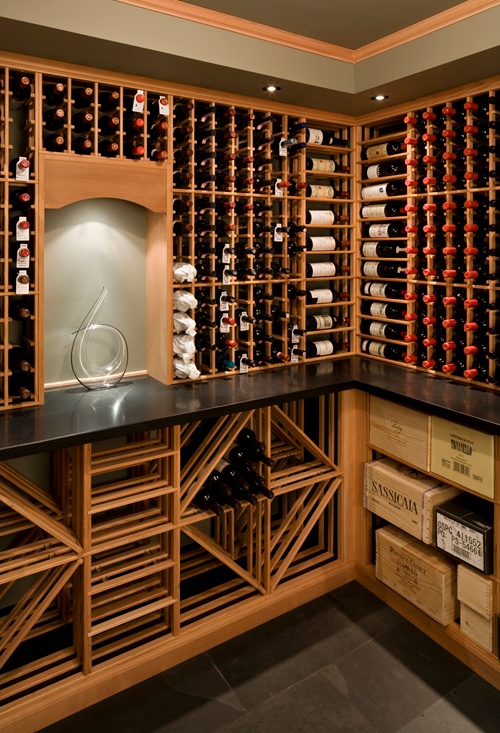 Wine rooms have become very popular and provide the perfect atmosphere for an intimate sampling of fine wines. Clients who want to take their palate-pleasing experience to a new high often look down for the ideal tasting space.
Custom wine rooms are complete with temperature-regulated chillers and marble serving areas for cheeses—and are the envy of their wine-loving friends.
We have tailored storage areas to accommodate their specific needs, from small to grand scale.
Beyond the Home Theater
We worked with a couple who loved to watch movies. Rather than just create a space to view movies on a large screen television, they decided to truly feed their passion and take their makeover to red carpet dimensions. The room became more than a home theater.
We installed genuine theater seating, stadium style for optimum viewing—without the "down in front" obstacles. We added an authentic popcorn machine like you'd find at your local theater.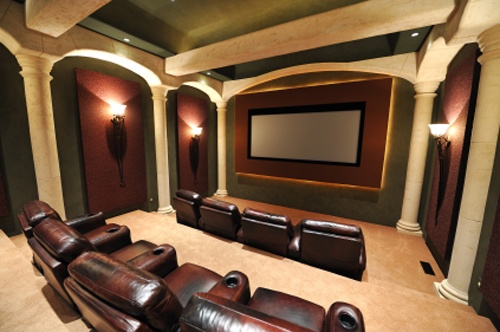 Chilled drinks were readily available in the bar area, which was also stocked with the usual—and not-so-usual—candy choices. Think oversized candy dispensers and an array of specialty popcorn toppings and the occasional sundae buffet.
This room has become a getaway for everyone in the house—for a romantic comedy, family feature, or the occasional gathering of friends where there is standing room only.
Her Space
Every woman needs her version of a man cave, too! She might call it her studio, craft room, office, or library, but it serves the same purpose. It has walls to keep the distractions, disturbances, and dysfunction away, if only for a short time.
Often, the woman's version of a man cave incorporates a spa-type bathroom, with a jetted tub, and spacious shower with body sprays and steam.
She usually wants creative storage for her built-ins and is looking for more light and less cave. She might need a way to display the things that have meaning to her, like the doll collection of one of our clients. But it's the same idea. Indulge your passions with a space particularly tailored to you, where you can step away from the busy world and your responsibilities for a few moments and recharge.
Remember that your home is your haven and you should treat it that way. Think about your wish list for indulging your passion in a room of your house. What would you love to have? And then ask yourself, "What am I waiting for?"