As kitchen designers, our focus is not only on creating functional and practical workspaces, but also on designing kitchens that are beautiful and welcoming places to spend time. We take pride in creating unique and beautiful kitchens for our clients, and strive to bring our expertise and experience to the table to create a stunning and functional showpiece for your home, while staying within your budget.
To help you create a drool-worthy kitchen, here are ten ideas for custom cabinetry that will elevate the style and functionality of the heart of your home:
1. An Interesting Island.
Add storage, style, and extra seating with a standalone kitchen island.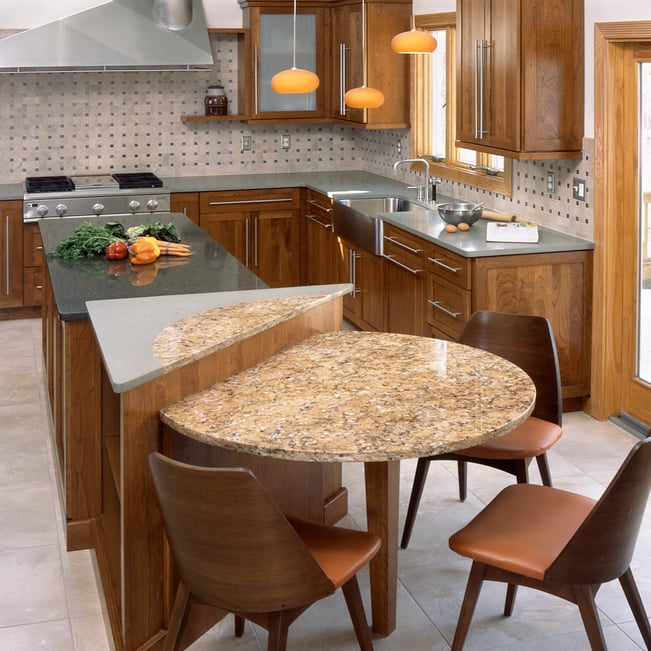 Offset the colors of your perimeter cabinets. Use a different counter. Or both.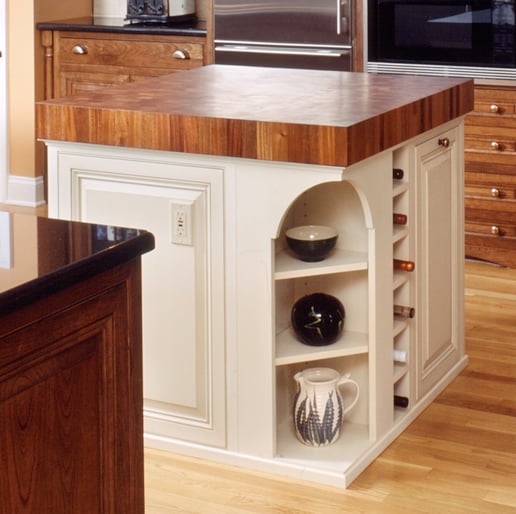 2. Mixed door styles.
If you're stuck between choosing one of two cabinet door styles, don't be afraid to use both. Complementary styles can strengthen your kitchen's overall look, while opposites can produce an attractive transitional design.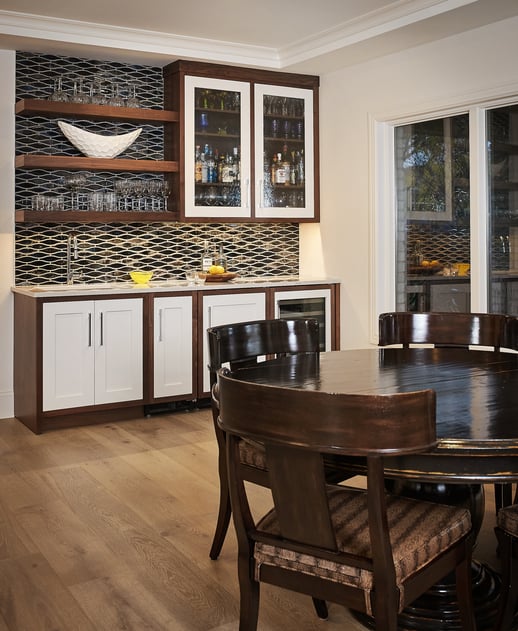 3. A splash of color.
Neutrals remain the go-to hues to use for most kitchens .Navy is becoming a main stream neutral, as well, adding depth and sophistication while being very versatile with more traditionally neutral tones.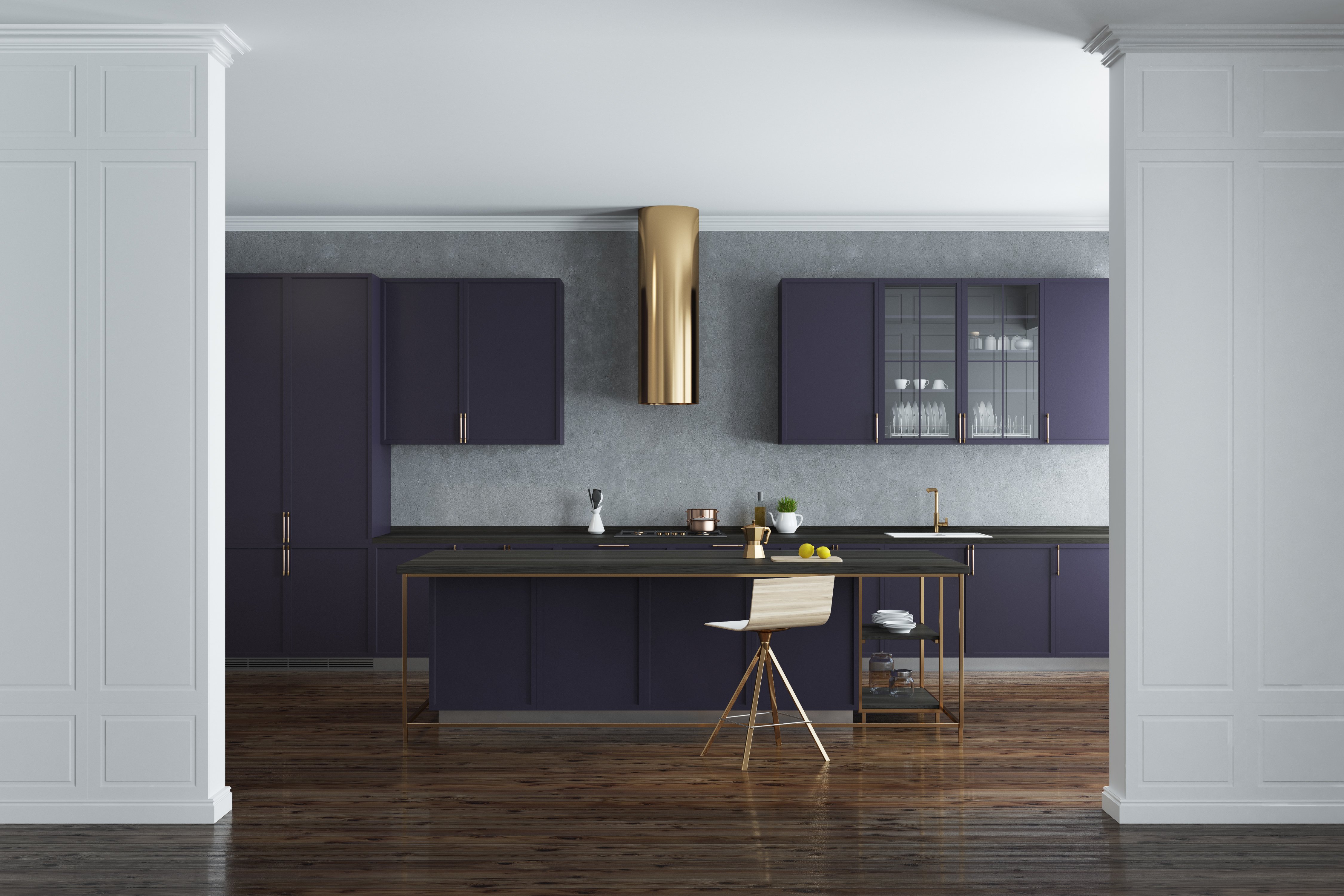 Using full color often feels a little too daring for our clients.
Many are happy with a stroke of color. For example, doing the hutch in an alternate color, or setting apart the island by "color blocking", using a different color than the perimeter cabinets.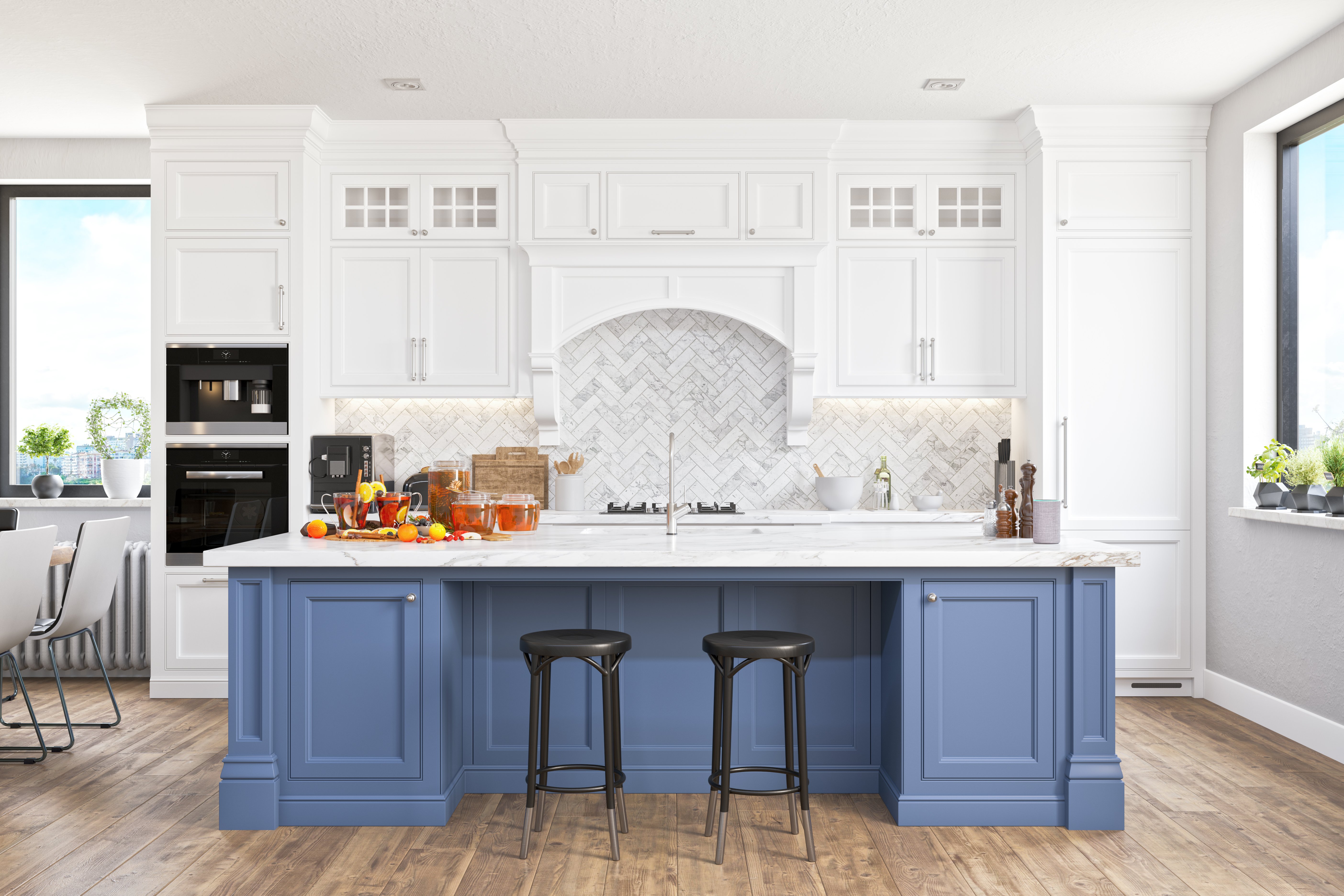 It can be a risk that pays off, giving your kitchen just the right amount of spice, one which will allow your neutrals to pop.
4. Decorative legs.
From farmhouse style to simple square legs, table legs always catch the eye. In general, legs with detailing are better suited for traditional designs.

Simple, straightforward legs work best with transitional and modern designs. Placing them at the ends of your island will give it a true furniture feel.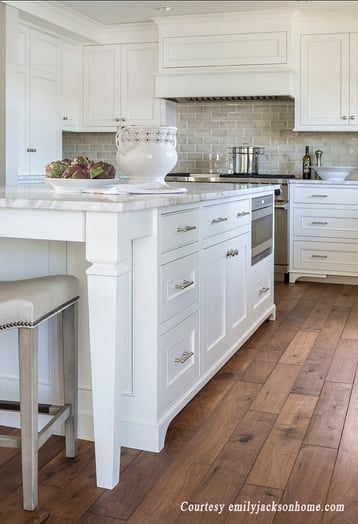 5. Wainscot panels.
Wainscot panels adorn the backs of cabinets on an island. They can dress it up and are the final detail that makes it look like an authentic furniture piece in combination with the interesting legs you have chosen.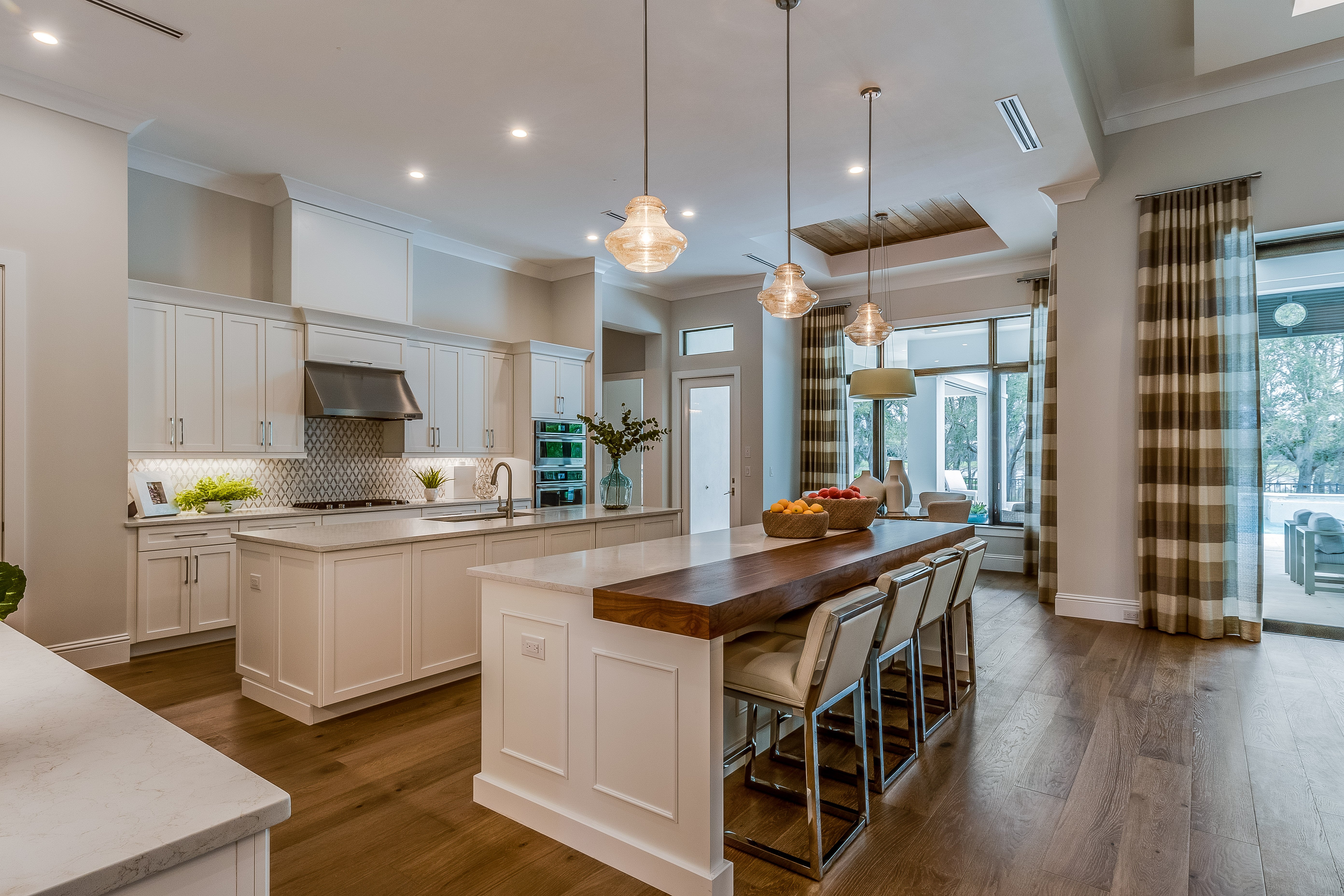 6. Glass door fronts.
Glass door fronts set the stage for a glimpse of fine dishware. Highlighting them with lights makes them a real standout. They make your kitchen design open and inviting, which lets you and your guests feel right at home.
7. Beadboard.
A timeless kitchen component, beadboard is perfect for farmhouse or beach-style kitchen designs. It's a little detailing that you can add without compromising the simplicity of your design. It can either be used a finishing touch for your cabinet ends or there are doors that have beadboard built in to them.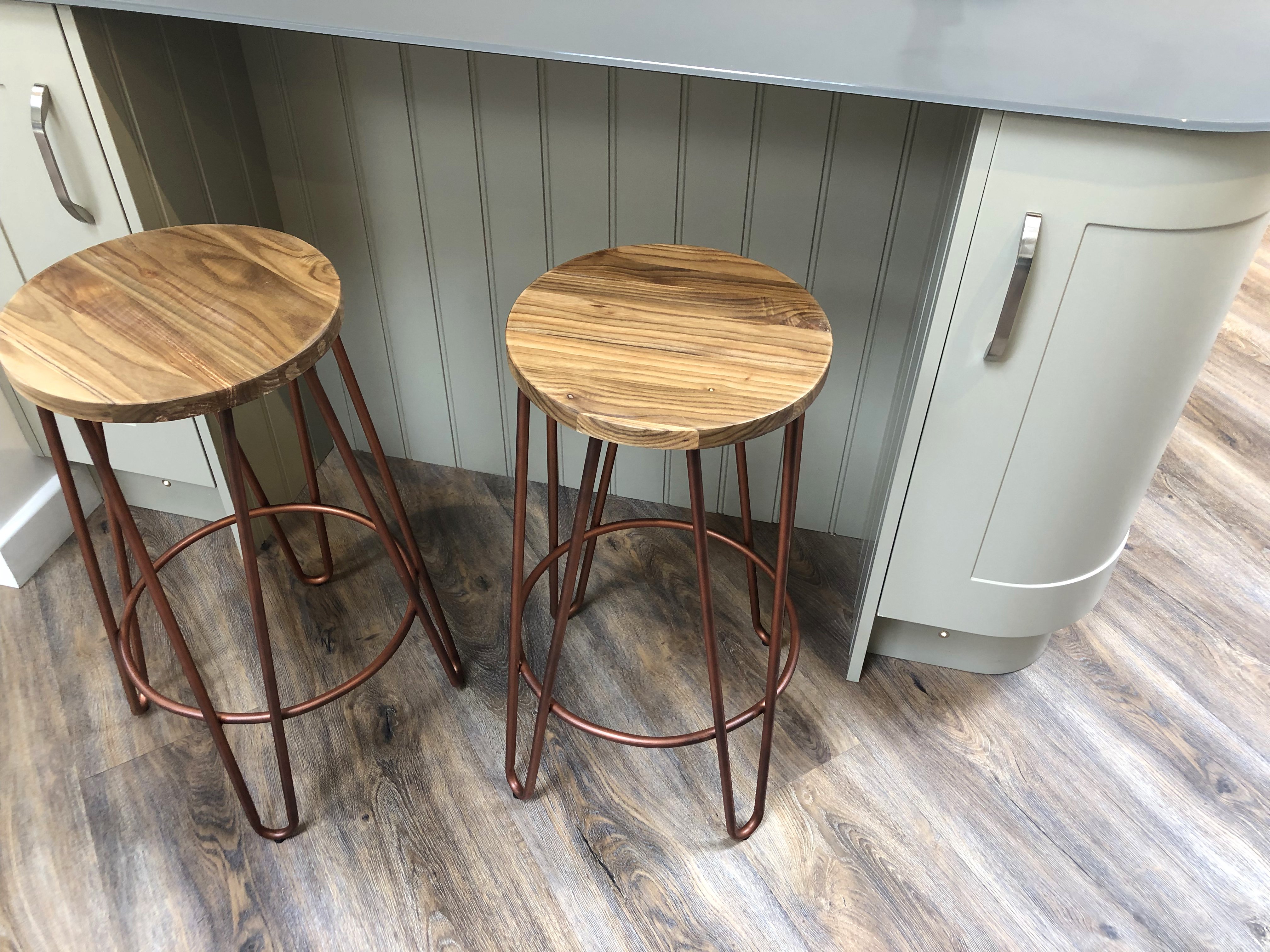 8. Crown molding.
Consider installing cabinets that reach to the ceiling, and finish them with crown molding, which adds a beautiful accent.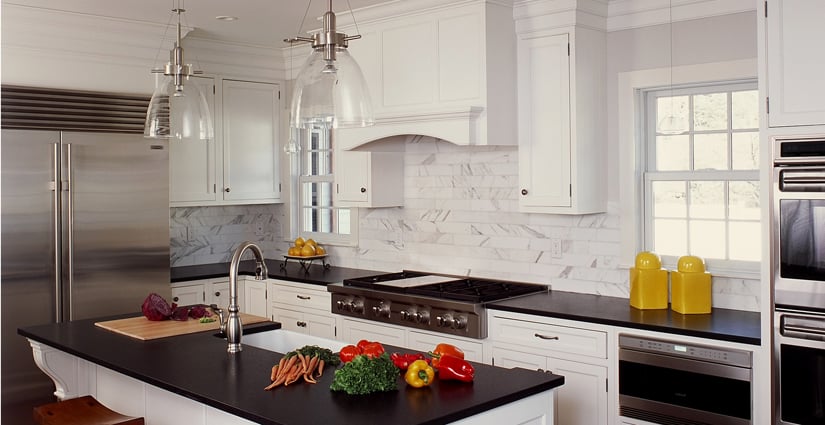 It bridges the gap between your wall cabinets and the ceiling, allowing for a seamless transition. In traditional kitchens, it caps off the design with one final touch of detail.
9. Unique stains and glazes.
An antique finish can add charm, and a custom glaze brings unparalleled character to kitchen cabinets.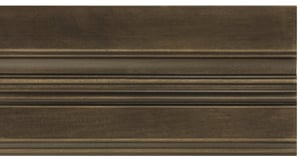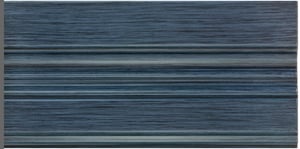 Glazing adds depth, interest and "pop" to cabinets by highlighting the underlying base color of the cabinets and accenting the surface details. It can create an Old World, country or rustic look in a kitchen. We are finding glazes over stains to be popular this year.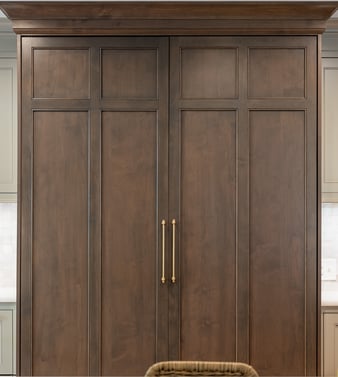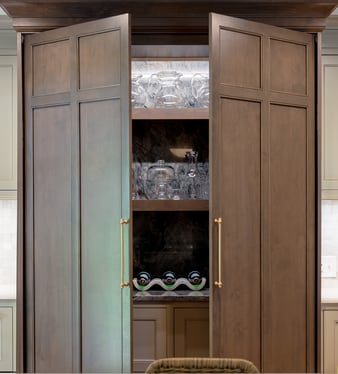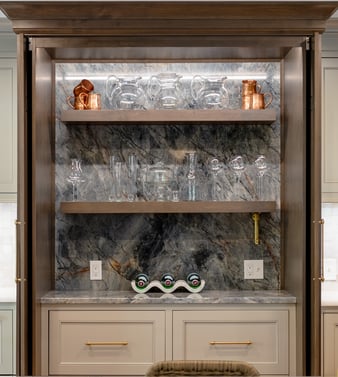 10. Custom Storage.
There are so many storage accessories available, but if you don't see it in the catalog... virtually anything you can imagine can be created—from full size pullouts to remote control lifts that hide your small appliances.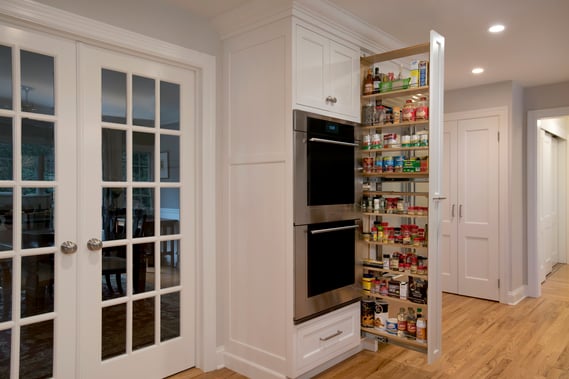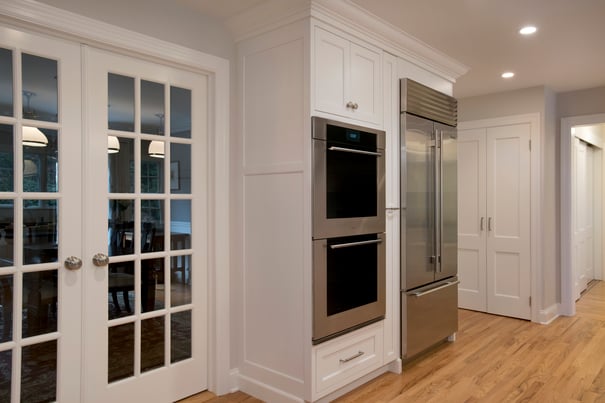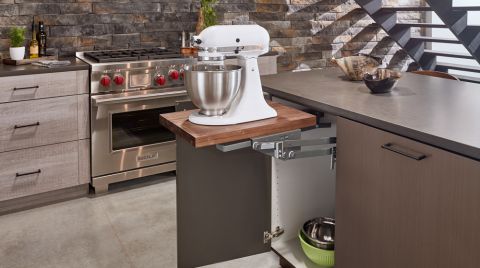 There are pullouts and organizers for just about everything.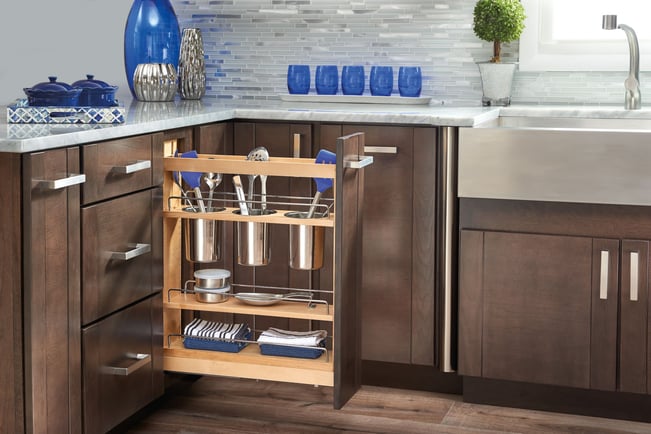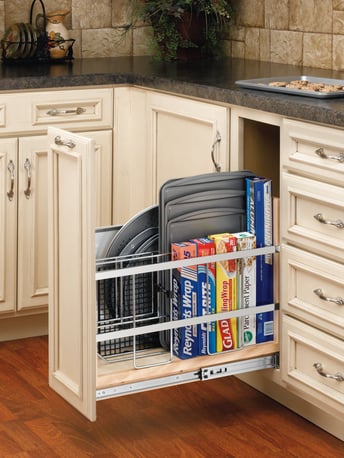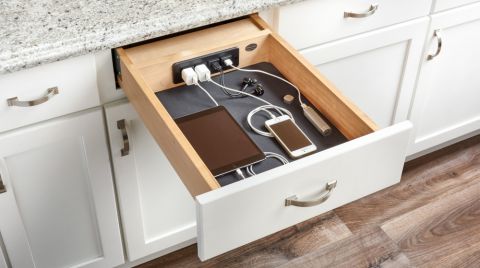 We hope these ideas inspire you on your journey towards a custom and beautiful kitchen that meets all of your needs and exceeds your expectations. Know that the possibilities are endless. Remember, if you can dream it, we can build it!