It may feel like an emergency when you are trapped in your home and it's not working for you! Maybe you are working from home, the kids are home all the time, and home schooling is a must, or your vacation has become a staycation. Definitely life has changed for all of us over the past few months.
You need the space that you live in to feel good. Having a home that "works for you" is no longer a luxury but a necessity. There are some changes that you can make to keep your sanity, and incorporate health and wellness into your home as how you use your home changes.
What do you need?
You want to feel that your home shelters you and protects you. Balancing open and private space when you are all together 24/7 is big for all of us. It's important to balance the hustle and bustle of life with time to relax. Creating a space in the home for a retreat, even if it's just a small corner of a room, designed for quiet thought or a relaxing activity can help maintain your mental health. Perhaps a few changes to your home, such as giving each person a spot of their own will give you a little peace of mind.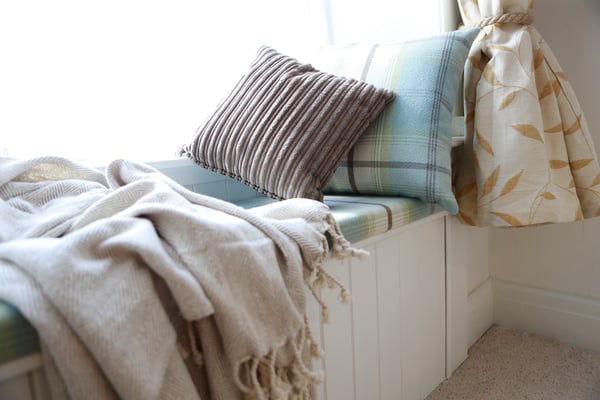 It may be as simple as a window seat to curl up in to read a book, adding wing back chairs that hug you, or creating an alcove under the stairs for your small kids to play and call their own.
Or you may have bigger needs, like carving out space for a home office, a home school zone, overhauling the mudroom, or expanding your outdoor spaces as that becomes the socially appropriate place to entertain.
The New Mudroom
One of the big questions for all of us is how to stop germs at our front door - the big question of how to handle everything that comes into the house, whether it's kids, packages, groceries, or take-out delivery.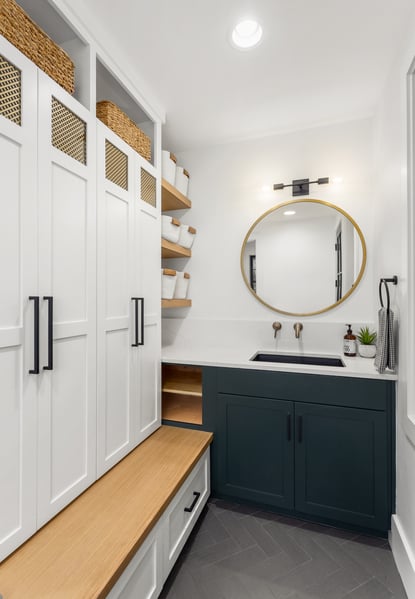 How can you reconfigure your mudroom space? What does the mudroom of 2020 look like? How do we stop COVID from pervading our homes? Where do we wipe down things, where do we wash things that come into the house? Is there a sink in the mudroom? It would be a place to wash your hands without bringing germs into the kitchen and getting in the cooks way? Is there a laundry off the mudroom so that you can take off your clothes and shoes and keep backpacks in that by-the-door area? Perhaps there are drawers with each of your kids' names on them where they can keep their masks below a cubby for their backpack.
Exercise Areas
If you spent time at the gym previously, you may wish to add some opportunities for exercise while you stay at home.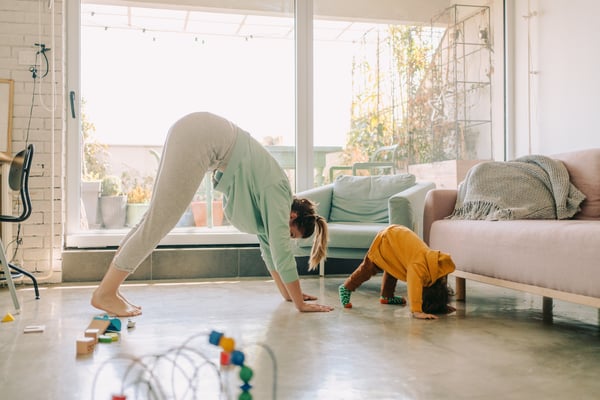 If you have room for a dedicated exercise room, that's great. But multipurpose spaces using sliding doors and screens allow us to bring things out when we need them; (The Peleton behind a decorative screen makes it so it isn't always in your face. ) Including some sort of "home gym" in your life has obvious physical benefits, and can also improve your mental health by giving you a few moments away from the daily grind, and a release for stress.
Managing the Environment
Beyond the physical space changes, changes to your environment like sound softening with acoustical panels and sound insulation between rooms can make a big difference to how your home functions with everyone in it. Hands free and/or voice activated faucets and switches, smart appliances with touch screens, and adding an extra dishwasher drawer unit for breakfast dishes, or an undercounter refrigerator drawer unit for snacks are hot kitchen additions.
Staying Organized
When we are nesting, there's always room for low cost improvements in staying organized, whether it's a new closet system, or reorganizing where you store food. We all have been shopping differently - our clients are craving larger walk-in pantries, chest freezers, and are expanding food storage into other areas, whether it's the garage or basement; anything to stay organized and feel a little more in control.
Outdoor Living Spaces
We see clients optimizing outdoor living spaces; expanding the footprints, adding more outdoor covered areas, and optimizing the outdoor spaces with outdoor kitchens and generously spaced seating for different "family circles", and upholstered furniture to make the whole experience more enjoyable.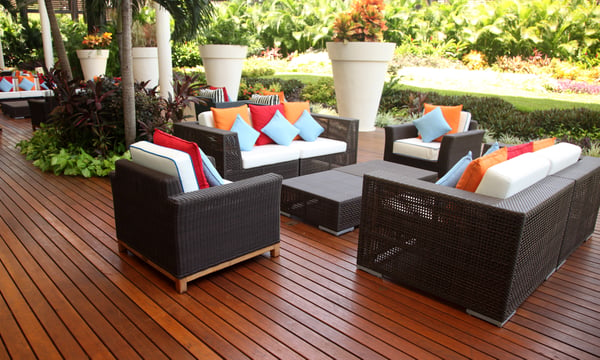 Being social indoors has a higher risk, and using our outdoor spaces allows us to keep being social, yet keep our risk down. Screens and trellises creative privacy from neighbors and make open outdoor areas seem more intimate. Different audio zones can be created, so that the music is softer in conversation areas and louder in play areas.
Clients are asking for heaters to extend the outdoor season, and dreaming of firepits and gazebos. We have been talking about what the ultimate outdoor workspace looks like. It definitely is more than just a BBQ.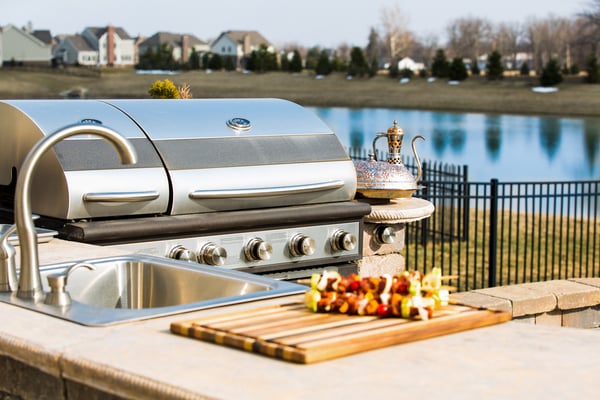 It's a complete outdoor setup with a sink for cooking and prepping, a refrigerator, and perhaps a dishwasher. There's a handwashing station outside by the door, and a powder room accessed from outside the house to keep guests from invading your "clean area".
Indoor air quality
Even if we are entertaining outside, we still need to be inside some of the time. It's important to let in fresh air and have good ventilation. According to the Environmental Protection Agency, inside air is, on average, two to five times more contaminated than outside air.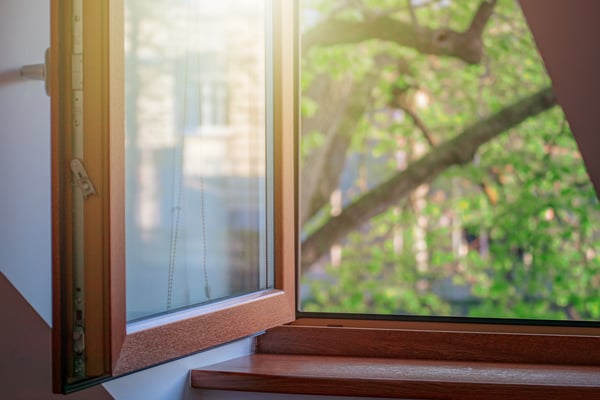 By opening windows, vacuuming and cleaning regularly, changing furnace filters and controlling humidity, you can make your indoor air much healthier. Using dehumidifiers in especially moist areas can help reduce mold and mildew growth. If you don't have a whole house filter, now is the time to add one. Minimize materials, including flooring, paint, cabinets that contain chemicals such as formaldehyde and other volatile organic compounds (VOCs) to protect your family from potential health problems caused by off-gassing. Get a high CFM range hood. Check out fresh air recovery systems that provide fresh air into your home while exhausting an equal amount of stale air to the outside.
Small Changes = Joy
Don't overlook small changes that will bring you joy, such as a fresh coat of Low VOC paint in a color you love. You can pick up paint at the big box stores without going inside, and painting a room is a change that has big psychological rewards.
The Magic of Fresh Eyes
If you want to do something, but don't know what to do, know that magic often happens when a designer sees your space with new eyes, bringing their innate creativity to the table to provide some ideas you probably hadn't thought of. They are often out-of-the-box thinkers who have a gift for seeing what you have and making it better. They are known for asking good questions that you may not be thinking of. For example, one client was sure that they should add a homework desk in a bedroom, but the child piped up that he loves being around others while he does his work! A flip up desk in the living room ended up being a good compromise.
We'll get through this together, and we are happy to do what we can to make your home more pleasant for you and your family. There's always a solution. We are blessed to have beautiful homes. Let us know if we can help you with yours.