Pizzazz is that elusive quality which makes a home improvement project stand out from the crowd. It's the sizzle and the sparkle that transforms a space from ho-hum to an award-winning room that you love to be in.
There's no pizzazz meter. Like a beautifully composed artwork, it's one of those things that you know when you see it. It's something that catches your eye, often stopping you dead in your tracks so that you can give it the attention it deserves.
What is Pizzazz?
Pizzazz often comes out of a design that makes good use of space, has a unique look, or has well thought out details.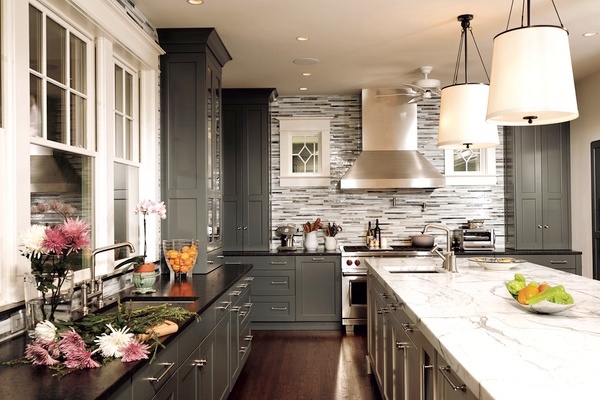 Shiny, gleaming surfaces, clean lines, warm natural materials, pleasing curves, unique materials and attractive accents are all components which could add pizzazz. Sometimes these components can all comes together in a design that knock your socks off.
It's often something that jumps out at you, like a jazzed up kitchen backsplash with some unexpected pops of color.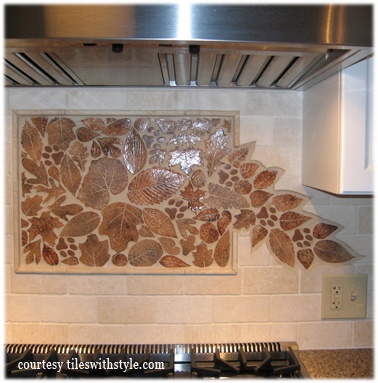 But it's not always something bright and poppy. When you walk into a place that's oozing pizzazz, it makes you feel happy and at ease. Thought has been put into where the furniture will go and how the space will function as a whole. The little things count. There are spots for fresh flowers and plants, good lighting, comfortable seating. All of these things contribute to relaxation and a space that makes you feel good.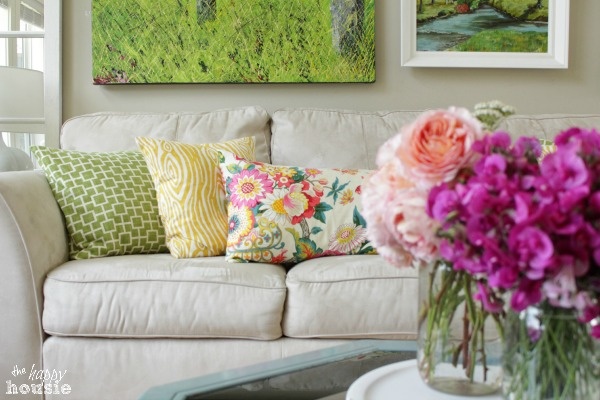 Spacial design with pizzazz is good solid design; design with appropriate massing and efficient use of space, lots of natural light and beautiful moldings.
For one client, we took inspiration from the Asian artwork found throughout the home when designing their master bath. An existing, large round window captured the view of a pond outside.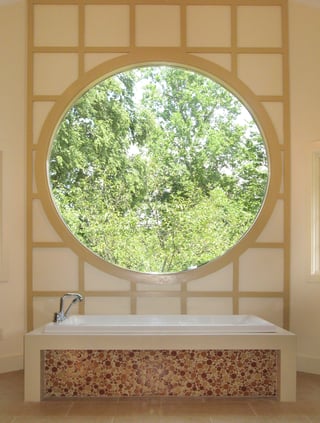 The star of the show is still the round window but it now hangs over an amazing tub platform and is framed with the vertical panel layout of a Shoji screen. Circles and squares counterbalance in the design. The space came together so well that our clients almost don't care about the view anymore.
Pizzazz can come out of carefully selected materials.
For another client, with to-die-for antique floors, we retained an antique plank threshold between the kitchen and living room, before transitioning to a soft grey wood look tile for their kitchen. Retaining the antique threshold was a small detail, but it really makes the difference and makes the new kitchen look like it was always there.
For another of our clients we personalized the basic hardwood floors in her art studio with a stained pattern, making the room more unique and special.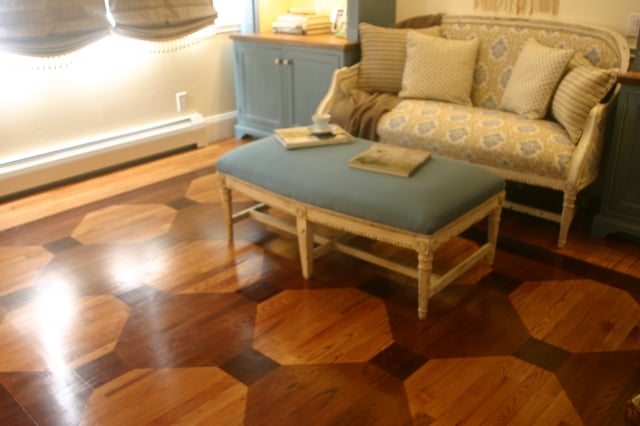 This detail ended up being the icing on the cake that really gave the room character and pizzazz.
How is Pizzazz added to a project?
As designers, figuring out how to create that oh-so-desirable "wow" factor isn't always easy.
We want to add character and quality, while avoiding wasting space, materials, money, and energy. The way we start is by focusing on our clients; their lifestyles, their wants, and their needs. Then we can create spaces which work well and incorporate elements that are custom-tailored elements to them.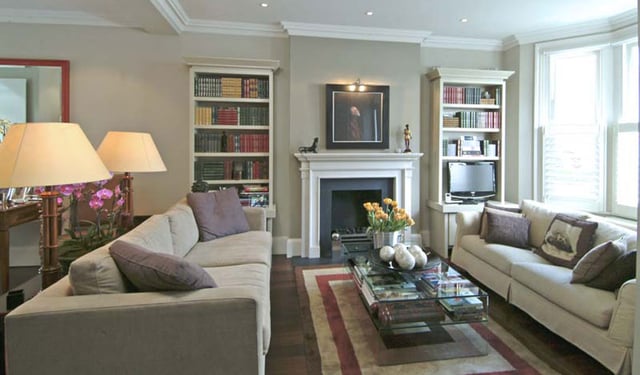 Many of our clients enjoy the feeling of open spaces and want to incorporate that into their home. One way to do this is to create "open concept spaces"; large fun casual spaces for living, working, eating and relaxing. Partial walls, bulkheads, lighting and floor treatments help to define and add character to individual areas within these spaces and give them some pizzazz.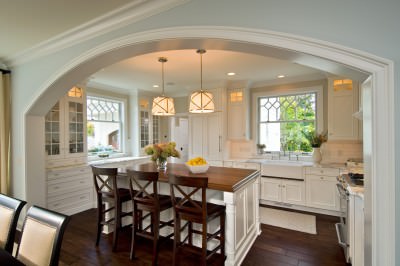 Lighting is an element which can be used to change a space entirely and can be used to create a space which feels just right. Advances in windows and doors allow us to use them more frequently than ever before, bringing in light and creating bright spaces, without needing to worry about heat loss in the winter and overheating in the summer. So much light can give your home a whole different feeling.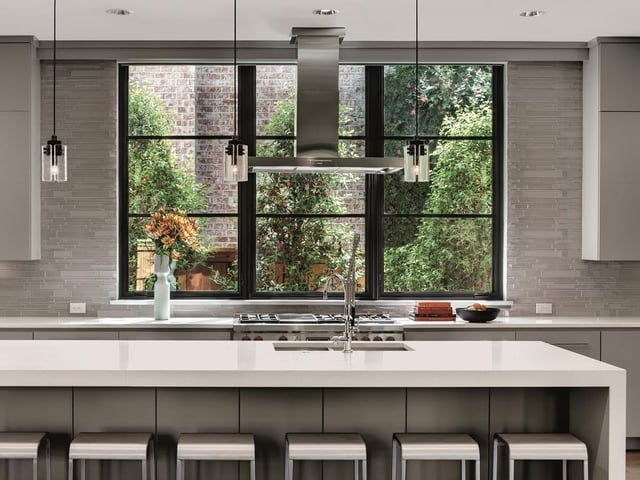 Clean lines, well organized zones, and enough storage to keep the counters clutter free can make the difference between a ho hum and a "wow" kitchen.
And that kind of pulled together design has pizzazz and feels good when you're in it. Have at it! Make a point to increase the pizzazz in your home and your life.