When asked what projects have the highest priority to them, most people report an interest in remodeling their kitchen, bathrooms, a hang-out room, and projects that give curb appeal. Here's why:
Kitchen
Nothing adds value to a home like a fully updated kitchen. A kitchen can make or break the deal when it comes to resale. Even if you are not planning to sell your home, a new kitchen makes day-to-day family life more pleasant and enjoyable, plus your home is more marketable later. It's a win-win situation.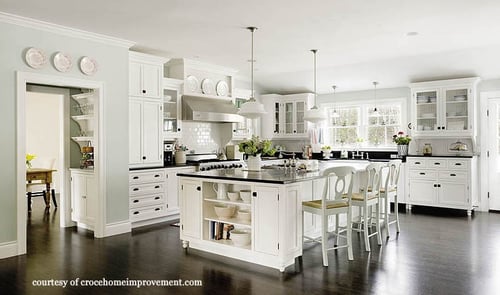 Our hearts, and our family's soul, are in the kitchen. It is by far the most important space in the house, and second place isn't even close. It's mission central where you cook, eat, gather and plan your day.
Take a look at this all-important room. Is it working well for you and your family? Is it cluttered, dated or dysfunctional? It's important to have a kitchen that reflects your personality and tastes; a space that resonates with your very core.
A new kitchen can effortlessly weave together beauty, comfort, and convenience, creating a real sanctuary in your home.
Bathrooms
Anecdotally, real estate agents report that a bathroom remodel has the highest return of all major remodeling projects. The size and adequacy of the bathrooms is often a major consideration in home purchasing decisions.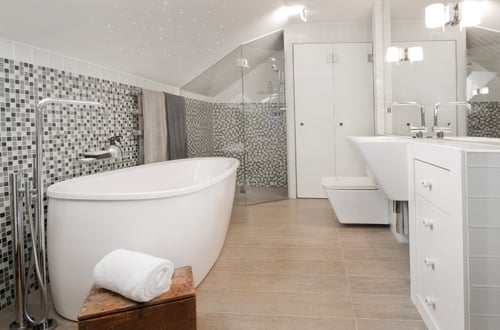 Because a prospective buyer is often turned off by outdated or undersized bathrooms, homes with updated bathrooms tend to sell more quickly.
Enjoy your remodeled bathrooms now, and reap the benefits of your investment later when you are ready to sell your home.
Hang-out Rooms
A hang-out room could be a new great room, a garage transformed into a family room, or a screened porch renovated to become a four season room.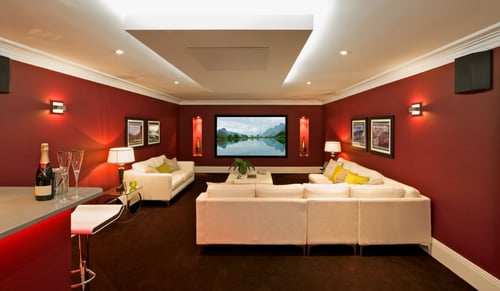 The beauty of a great room is that it is large enough to house the many interests of the residents. The challenge for this remodeling project is to blend those together like an artful quilt so that your great room finally lives up to its name.
Making a room out of a garage can be an affordable way to expand your home. The basic structure already exists, so you're looking at just a remodeling project, and can avoid the extra costs of building a new space. Plus, the garage already works with the lines of your home, so you don't have to worry about the aesthetics of an addition.
Converting an existing screened porch has similar appeal.
Hardwood Floors
Hardwood floors are a timeless classic: the days of filling a house with miles of allergen collecting wall to wall carpet have passed. Most homeowners are pulling out those dingy carpets and very often finding hardwood floors in decent condition beneath them. In that case,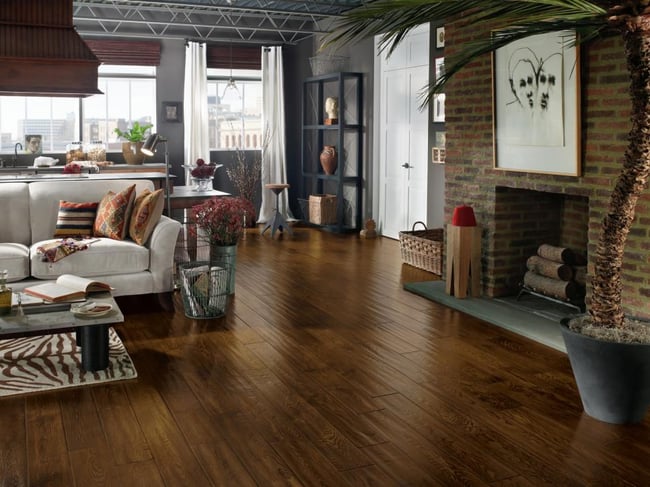 refinishing is a no-brainer. And if you don't have them, adding new hardwood floors is a great investment that no one ever regrets. Wider planks in interesting woods like hickory and darker colors are popular and change the whole feel of the house.
Curb Appeal
If your home's curb appeal makes a good first impression, everyone will want to see what's inside.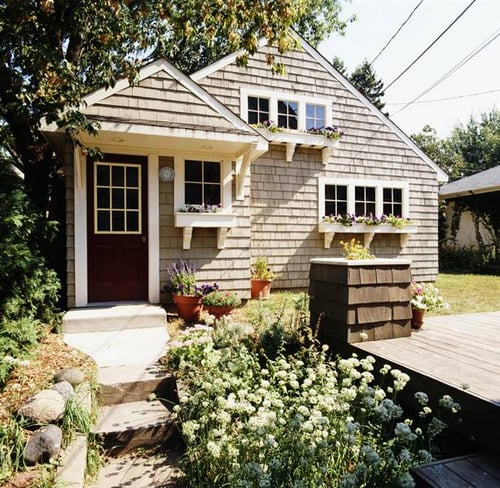 An exterior face lift automatically transforms the look of a home, whether it's replacing the siding, building a grand entry, or installing a simpler portico. Also, well designed walkways make your home feel warm and inviting.
Replace your siding and windows. New concrete based low maintenance siding products, such as Hardiplank, will save you money on painting and maintenance.
Something as simple as adding flower boxes, shutters and accent trim can transform your home.
With a front entry that welcomes you home, you can focus on remodeling the rooms that mean the most to you. Improving these spaces will reward your family today, and be a good investment for tomorrow.