Can you imagine having a low maintenance outdoor kitchen and storage for your cushions when it rains? Trex's Outdoor Kitchens and Trex Storage Solutions include cabinetry to match or coordinate with your deck that will add style and utility to your outdoor living space.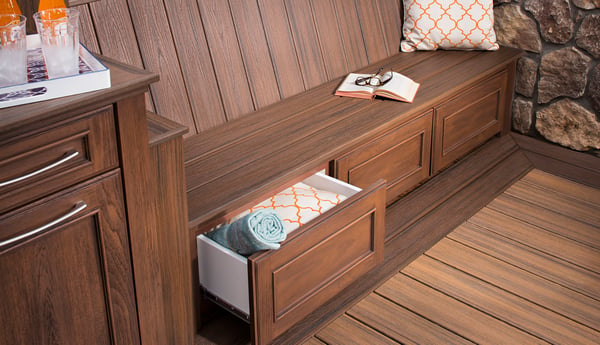 Great Colors/High Performance
You can match your Trex deck or do a coordinating color. Spiced Rum Trex decking and Vintage Lantern cabinets or Havana Gold/Spiced Rum are popular choices with our clients.
Trex cabinetry is long lasting. It is engineered to withstand the elements and resist corrosion. It is made with high-density, low-maintenance resin that won't warp or crack, and includes 100% waterproof material, perfect for the outdoors.
Kitchen
Outdoor grilling and just being outside on your Trex deck are two of the best parts of summer. Adding an outdoor kitchen is easy and quick with Trex cabinetry.
The most important part of any outdoor kitchen is the grilling station.
Trex offers a perfect set up for grilling with that include built-in insulating panels that protect the rest of your cabinets from overheating while grilling. The suggested grill (the one we have at our own showroom that we use!), is the Lynx Outdoor Grilling system. It is the perfect grilling set up for every outdoor kitchen.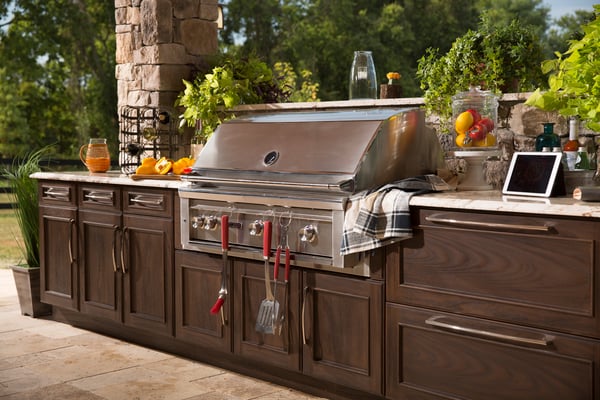 A cooler drawer is perfect for keeping all of your beverages cold even in the height of summer heat.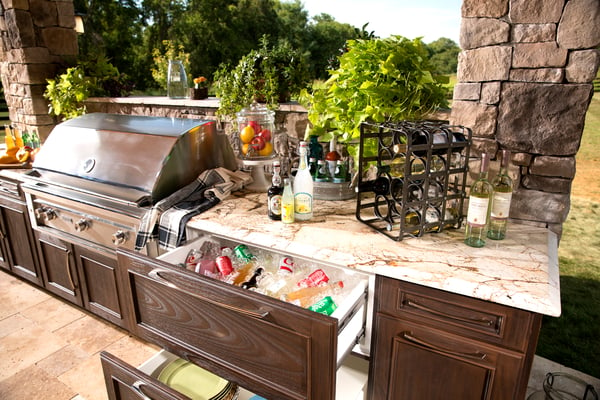 A pull out trash drawer avoids the need for a garbage can on your deck.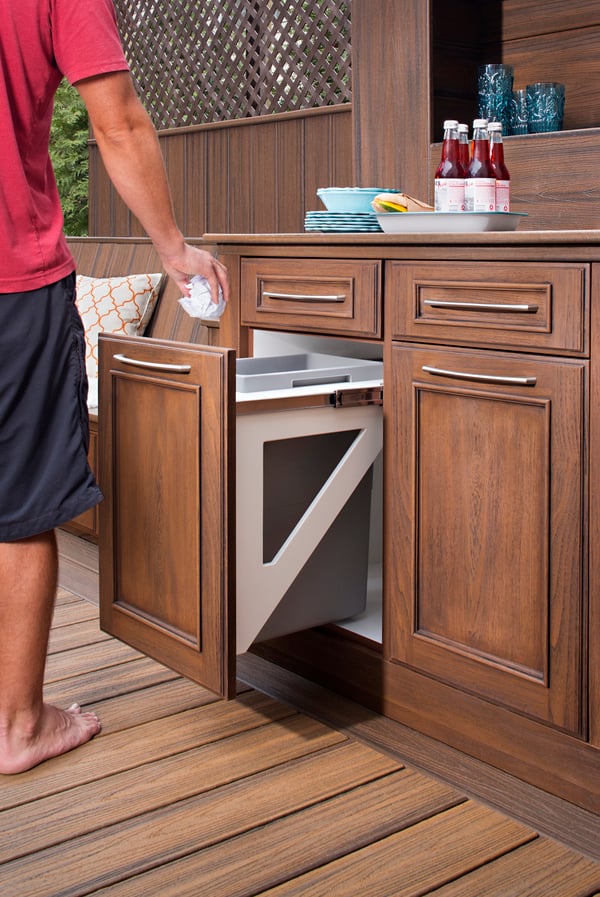 Storage
You can never have enough outdoor storage. Under the deck storage like pullout drawers makes use of a little used space in a smart way.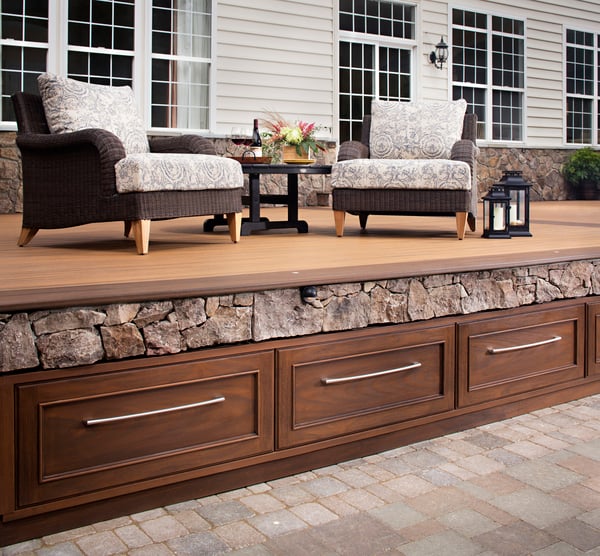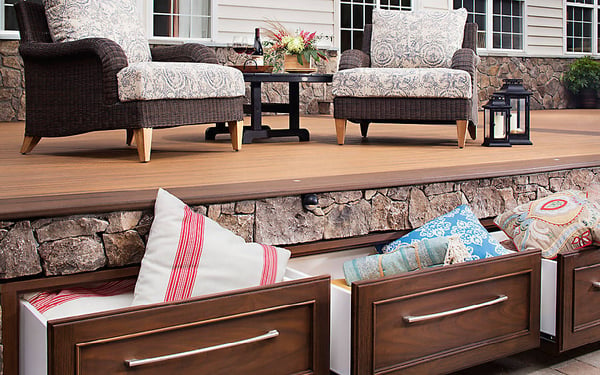 This option adds functionality to your deck as well as useable storage that is worry free; a great place to store everything you need in the summer.
It's also a great place to store things over the winter when you don't need them such as hoses and seasonal gardening tools.
Regardless of what you would like to organize and store, the Trex outdoor storage cabinets have you covered.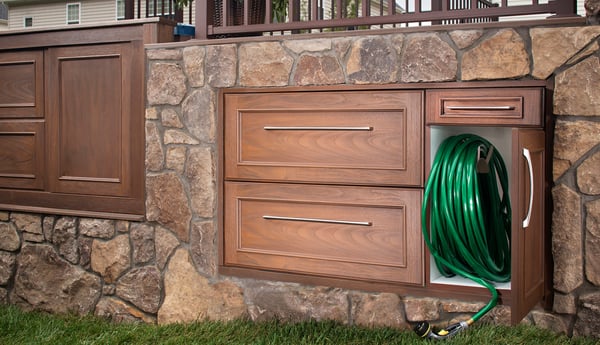 Come and check it out
We have a full Trex deck and outdoor setup located just outside our showroom so you can come and check out all of Trex's products in person. We look forward to sharing our excitement for Trex with you!