Trex, the leader in composite decking, always brings more to the table and their new products are no exception.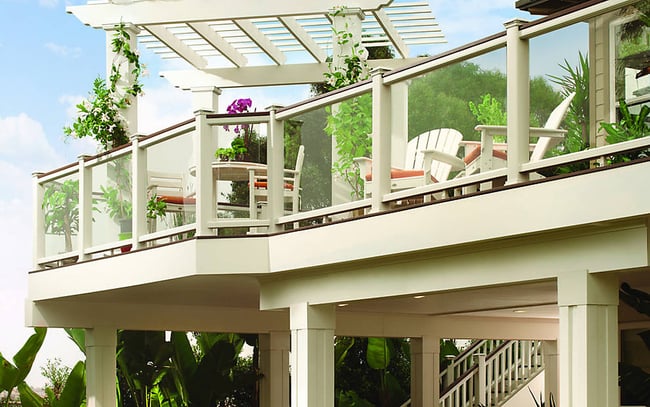 Their most recent addition is a lower priced composite board that is competitively priced to pressure treated decking, Trex Enhance Basics. This is a game changer.
They have also introduced glass panels for the Transcend rails, and new decking colors for their mid range and flagship decking, Enhance Naturals and Transcend.
Enhance Basics
In the past, there was a big price difference between a pressure treated deck and one that is composite. That is no longer the case as Trex's Enhance Basics bridges that gap and makes composite decking affordable to just about everyone.
Coming in at material costs equal to that of a standard pressure treated deck, Trex made it possible for everyone looking at building or resurfacing a deck to go composite.
To keep cost down, they smartly scalloped out the undersides of the boards to use less material. This savings in material along with limiting the number of colors to three, helped them bring the manufacturing cost down so that it's priced like pressure treated lumber.

Like all Trex decking, it's made with 95% recycled materials, plus its lighter which means it is easier to handle and install.
Enhance Basics comes in three colors including; Beach Dune, Clamshell and Saddle.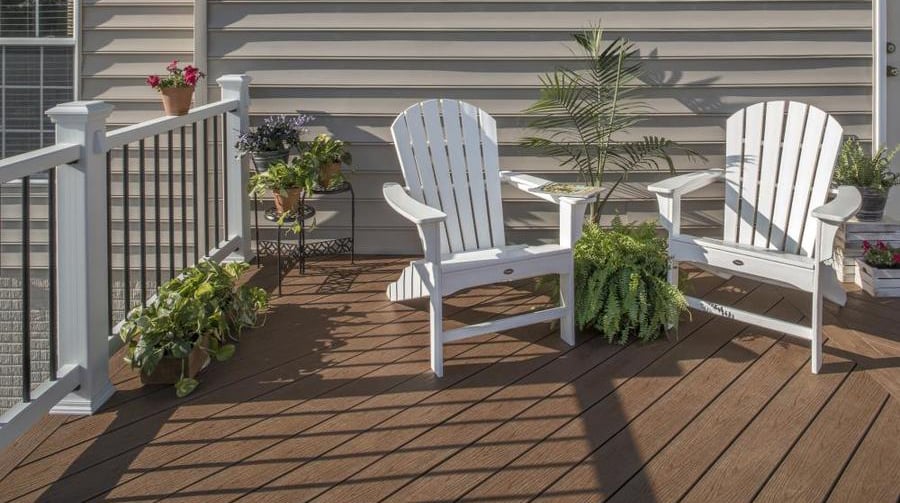 Transcend
At the top of the Trex lineup is Transcend decking, the best of the best. It's known for its deep wood grain in luxury colors that everyone loves. Its bendable, curvable, and of the highest of quality. Its price tag is well worth the extra cash. Trex recently updated their color palette,adding 5 monochromatic "Earth Tones", bringing the total of Transcend to 10.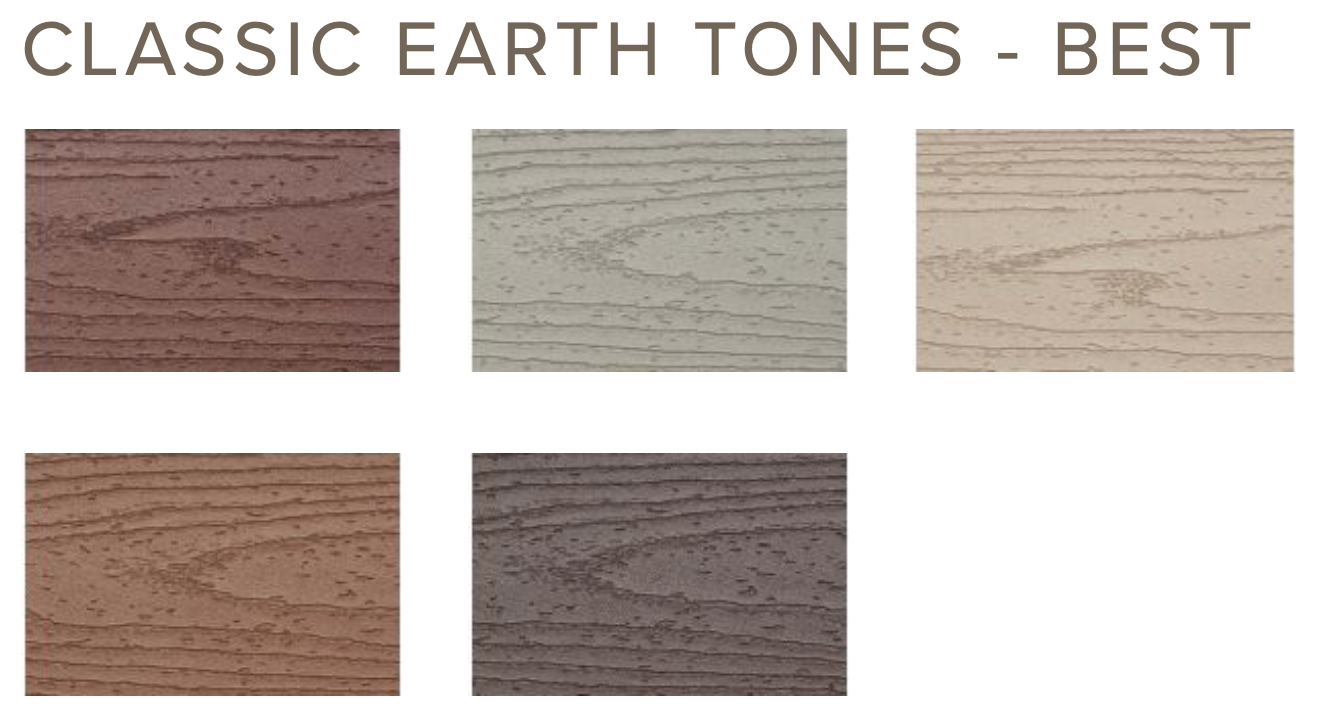 With the addition of Earth Tones to their multi-tonal Tropical color lineup, there is complete creative freedom to build a deck in the exact colors you would want. Whether multicolor, or one color on the perimeter and one field color, you can mix and match the Earth Tones and Tropicals.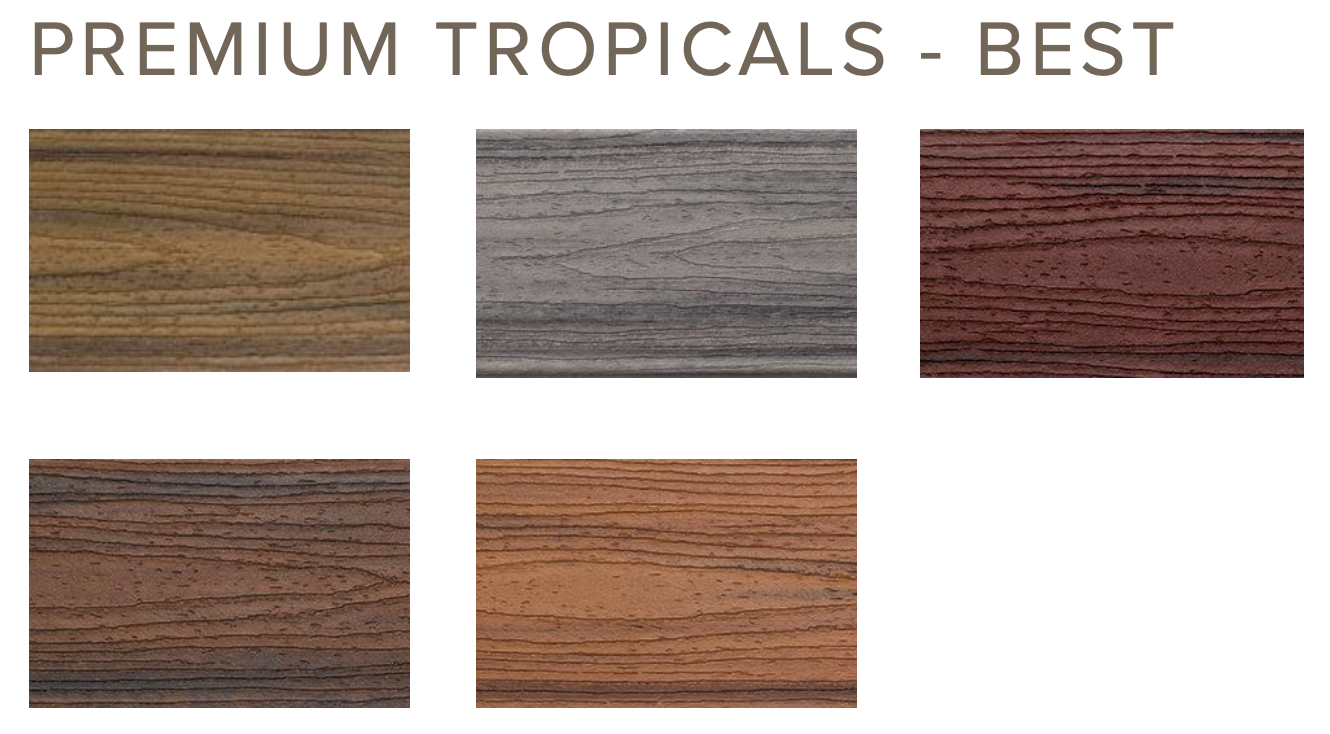 Being the top-of-the-line from Trex, you know you're getting the quality and reliability that Trex has become known for.
Enhance Naturals
Trex also expanded their mid-range selection by adding Enhanced Naturals. This collection that utilizes the same scalloped board design as Enhance Basics, but with more natural tonal colors that mimic real wood.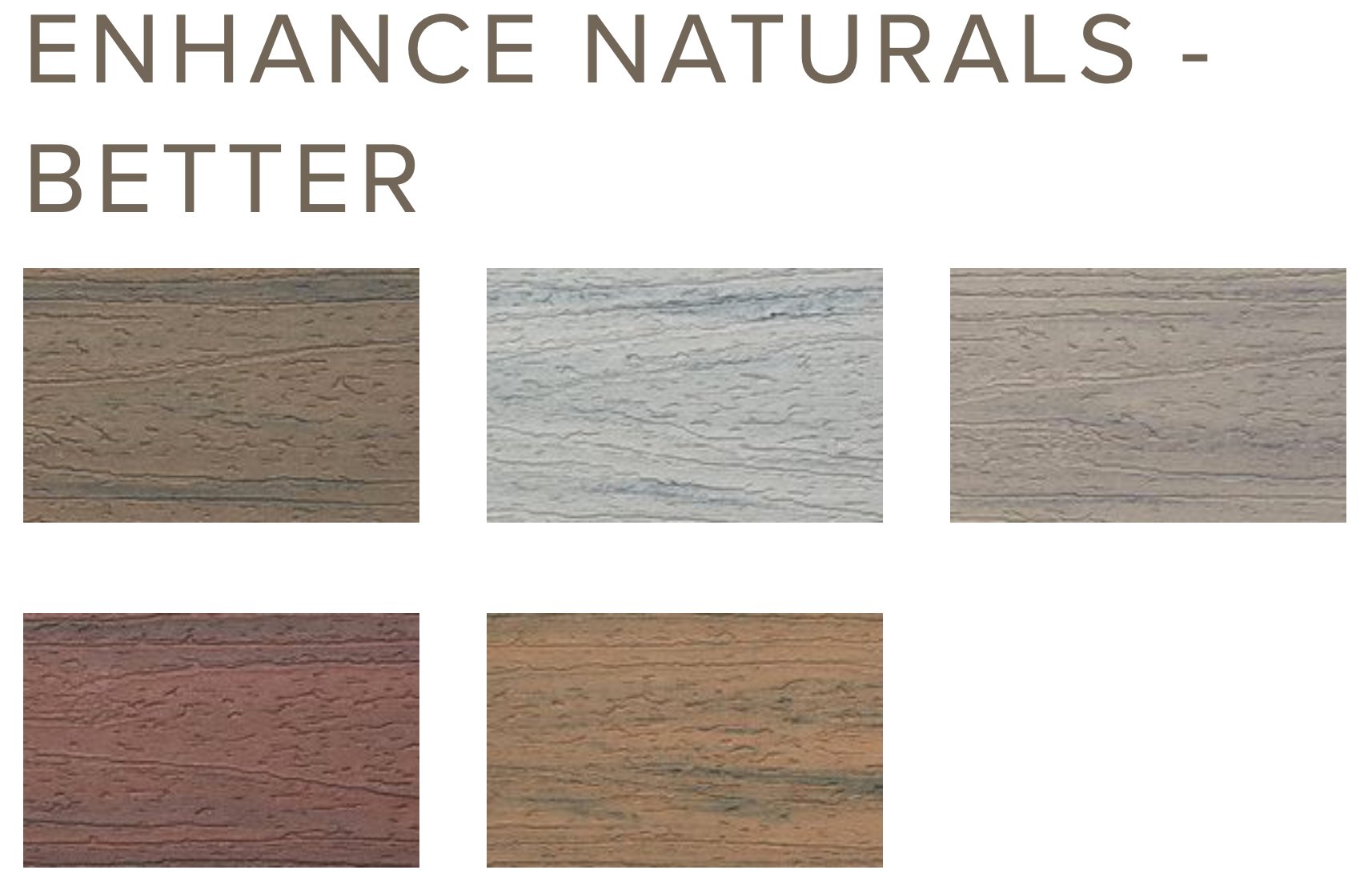 The new colors Trex added are Coastal Bluff, Foggy Wharf, Rocky Harbor, Sunset Cove, and Toasted Sand. All feature a refined wood grain and as always, are backed by Trex's 25 year limited Fade & Stain warranty.
Glass Railing
A beautiful option that was recently added to the Trex Transcend Railing line are the glass panels.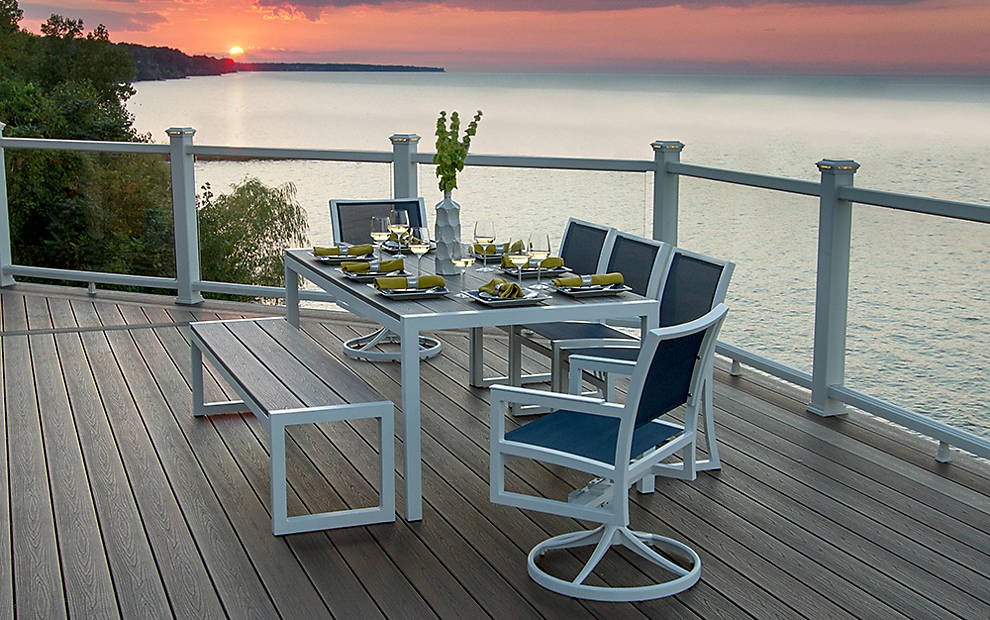 These finish off decking projects in a unique way that allows almost unobstructed views with a nearly invisible look, yet the safety of a railing.
What's Next
As TrexPro Gold builders, we recently visited the Trex factory, where we learned about Trex's commitment to continual investment in engineering and product enhancements so that they stay ahead of the curve, as number 1 in the composite decking industry. We are happy to partner with them, and can't wait to see what comes next!